Inventory Specialist
We usually respond within a day
Le spécialiste des inventaires et des projets spéciaux fera partie de l'équipe de la chaîne d'approvisionnement et de la logistique. Le candidat sera responsable de tous les inventaires chez nos 3PL et fabricants et de l'implémentation des modules d'inventaire de l'ERP pour les pays internationaux. Ce rôle est crucial pour établir les processus liés à la gestion des stocks et identifier les optimisations et les opportunités avec nos partenaires.
Rôle et Responsabilités
Responsable de toutes les transactions d'inventaire ayant un impact financier
Rapprocher les écarts entre les inventaires physiques (comptage annuel et comptage cyclique) et le système ERP
Créer un tableau de bord d'inventaire KPI et trouver des opportunités d'amélioration
Analyser les processus d'inventaire et faire des recommandations pour les améliorer
Assister les clients internes pour les questions d'inventaire
Participer activement à la mise en œuvre de l'inventaire ERP pour l'international
Soutenir et collaborer avec nos partenaires de la chaîne d'approvisionnement en ce qui concerne les questions d'inventaire
Gérer numériquement l'inventaire et créer des rapports d'inventaire
Assurer le suivi de la maintenance des stocks
Rendre compte à la direction et prodiguer des conseils sur l'amélioration des processus
Coordonner et diriger des équipes multiples
Soutenir et développer les collègues moins expérimentés en matière d'inventaire
Établir des relations solides avec les équipes de l'entrepôt pour améliorer continuellement les processus
Prendre en charge tous les problèmes, obstacles ou défis
Soutenir la prévention des pertes dans tous les domaines de la sécurité physique, de la gestion des stocks et de l'exactitude des transactions
Construire, suivre et atteindre les KPI d'inventaire individuels et d'équipe en utilisant le tableau de bord
Exigence du poste
Baccalauréat avec 5 ans d'expérience
Niveau intermédiaire pour la suite Office 365 (en particulier Excel)
The inventory specialist and special project will be part of the Supply chain and logistics team. The candidate will be responsible for all the inventories in our 3PL's and manufacturers and the implementation of the ERP inventory modules for international countries. This role is crucial to establish the processes related to inventory management and identifying optimization and opportunities with our partners.
Role and Responsibilities
Responsible of all the inventory transactions with financial impacts
Reconcile inventory discrepancies between physical counts (annual count and cycle count) and ERP system
Create KPI inventory dashboard and find opportunities
Analyze inventory processes and make recommendations for improvements
Support internal customers with inventory issues
Participate actively in ERP inventory implementation for international countries
Support and collaborate with our supply chain partners related to inventory matters
Digitally manage inventory and create inventory reports
Tracking inventory maintenance
Reporting to management and advising on process improvements
Coordinating and directing multiple teams
Training less experienced inventory workers
Build strong relationships with the warehouse teams to continuously improve processes
Addressing any problems, obstacles, or challenges
Support loss prevention in all areas of physical security, inventory management and transaction accuracy
Build, track and achieve individual and team inventory KPIs using the metric dashboard
Job Requirement
Bachelor's degree with 5 years' experience
Intermediate levels for all Office 365 (especially Excel)
Remote status

Fully Remote
We usually respond within a day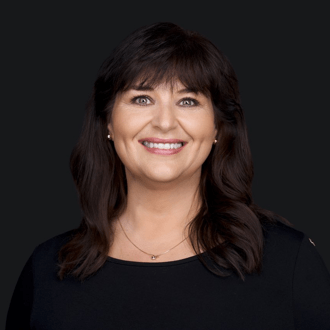 Contact
Mandy Danko
Conseillère principale en acquisition de talents / Senior Talent Acquisition Advisor
Already working at Integria Consulting?
Let's recruit together and find your next colleague.