Contracts Specialist NA
We usually respond within a day
Sommaire du poste
Le spécialiste des contrats NA est responsable de la préparation des propositions de soumission, de la planification et de l'administration de tous les contrats à prix fixe/à durée déterminée pour les produits de marque au Canada et aux États-Unis. La portée de ce poste couvre tous les contrats pour les segments Dentaire, Médical, Vétérinaire, Industriel et Laboratoire & Recherche. Le rôle consistera également à répondre aux soumissions gouvernementales au Canada et aux États-Unis, une bonne connaissance des frontières étant préférable.
Le spécialiste des contrats et des rabais NA devra faire preuve d'un grand souci du détail et d'une capacité à découvrir les risques potentiels. Ce rôle consistera à traiter les exigences contractuelles de bout en bout dans le but de réduire les coûts et d'augmenter les profits, tout en assurant la conformité aux règlements et aux exigences des clients.
Le titulaire de ce poste est également responsable du traitement de toutes les rétrofacturations de contrats, des rétrofacturations de prix spéciaux et d'autres dépenses de programmes de ventes et de marketing spécifiques aux clients (p. ex. marchandises gratuites, dépenses de coopératives, frais d'adhésion).
Le spécialiste des contrats NA est également chargé d'identifier et de mettre en œuvre des améliorations de processus et des efficacités opérationnelles.
Responsabilités:
Gérer le processus de proposition d'offres pour tous les contrats à prix fixe
Maintenir les outils, systèmes et processus qui automatisent et numérisent, dans la mesure du possible, l'administration des contrats.
Fournir des mises à jour de statut et des informations sur l'expiration prochaine des contrats, en signalant les cas de non-respect des termes et conditions du contrat.
Traiter les rétrofacturations de contrats et autres dépenses de programmes spécifiques aux clients
Répondre aux demandes de validation des prix en cours
Effectuer les mises à jour du système, y compris la mise en place des contrats et la gestion du pipeline dans la force de vente
Préparer et présenter à l'équipe de direction la stratégie d'appel d'offres en collaboration avec les gestionnaires
Travailler en collaboration avec l'équipe des contrats pour identifier et faire des recommandations sur la stratégie d'offre.
Agir en tant que gestionnaire de comptes clés auprès des parties prenantes clés comme expert en la matière
Travailler sur les propositions de prix des contrats en collaboration avec les gestionnaires
Préparer les contrats relatifs aux comptes assignés et les communiquer aux intervenants clés internes concernés.
Agir en tant qu'agent d'amélioration continue des contrats et des rabais.
Compétences et expérience
Un diplôme en gestion des affaires/contrats, en approvisionnement ou dans un domaine lié aux affaires (de préférence).
4 à 6 ans d'expérience professionnelle dans un rôle de spécialiste des contrats, d'administration de projet, d'approvisionnement, de vente et/ou de soutien à la clientèle.
Un sens aigu du détail, avec une capacité à repérer les erreurs
Fortes capacités d'organisation, de planification, d'analyse et de prise de décision
Axé sur les solutions et doté d'excellentes aptitudes à communiquer, tant à l'oral qu'à l'écrit
Bilingue de préférence (français, anglais)
Capacité à faire preuve de compétences en matière de présentation et à présenter des stratégies
Bonne connaissance de la suite ms office (Excel, Word, Outlook, PowerPoint), des outils de gestion des contrats et des logiciels CRM
Connaissance de Power BI, systèmes ERP & Salesforce préférable
Capacité à faire face à des délais serrés.
Excellente orientation vers le service client / capacité à établir rapidement des rapports avec les clients
Bonnes compétences interpersonnelles et motivation
Capacité à être multitâche et à hiérarchiser les tâches tout en fournissant un travail de qualité constante
Capacité à élaborer des propositions de prix pour les contrats et à formuler des recommandations sur la base d'analyses.
Atouts :
Connaissance des exigences juridiques liées aux contrats, expérience avec un logiciel CRM (logiciel de gestion des contrats de la force de vente).
Expérience dans le maintien d'outils pour la tenue à jour de tous les contrats et rabais. Forte préférence accordée aux candidats ayant une expérience dans le domaine des dispositifs médicaux, des industries pharmaceutiques et des contrats gouvernementaux. Une connaissance approfondie de la réglementation des marchés publics et/ou médicaux est un atout.
Job Summary
The NA Contracts Specialist is responsible for the bid proposal preparation, planning, and administration of all fixed price/fixed term contracts for Branded Products in Canada and the United States. This position's scope covers all contracts for the Dental, Medical, Vet, Industrial and the Lab & Research segments of the Company. The role will also involve responding to Government submissions in Canada and the US, strong cross boarder knowledge preferable.
A successful NA Contract & Rebates Specialist will demonstrate a strong attention to detail along with the ability to discover potential risks for the Company. This role will support by handling end to end contractual requirements with an eye toward reducing costs and increasing profits, while ensuring compliance with regulations and customer requirements.
This position is also responsible for the processing of all contract chargebacks, special pricing chargebacks and other sales & marketing customer specific program expenses (ex. Free goods, coop expenses, spiffs).
The NA contract specialists is also responsible for identifying and implementing process improvements and operational efficiencies.
Responsibilities
Manage the bid proposal process for all fixed price contracts
Maintain tools, systems and processes that automate & digitize, where possible, the administration of contracts.
Provide status updates & KPIs on upcoming contract expiry flagging if contract terms and conditions are not being respected
Process contract chargebacks and other customer specific program expenses
Respond to ongoing pricing validation requests
Perform system updates including contract set up and pipeline management in sales force
Prepare and present bid strategy in collaboration with managers to leadership team
Work collaboratively with the contracts team to identify and make recommendations on bid strategy
Act as the key account manager with key stakeholders as the SME
Work on contract pricing proposals in collaboration with managers
Prepare contract pipeline relevant to assigned accounts and communicate to relevant internal key stakeholders
Act as a contracts and rebates continuous improvement agent (cia)
Skills and Experience
Required:
A degree or diploma in business/contract management, procurement, or a business-related field (preferred)
4–6 years' work experience in a contract specialist role, project administration, procurement, sales and/or customer support.
Keen Attention to detail, with an ability to spot errors
Strong organizational, planning, analytical and decision-making skills
Solution- focused with excellent communication skills, both verbal and written
Bilingual preferable (French, English)
Ability to demonstrate presentation skills and present strategies
Strong working knowledge of MS Office Suite (Excel, Word, Outlook, PowerPoint)
Contract Management tools and CRM software
Knowledge of Power BI, ERP systems & Sales force preferable
Able to cope with tight deadlines.
Excellent customer service orientation / ability to build quick rapport with customers
Good interpersonal and motivation skills
Ability to multitask and prioritize assignments while delivering consistent quality work
Ability Put together pricing proposals for contracts and make recommendations based on analytics
Asset:
Experience in maintaining tools for the upkeep of all the contracts and rebates. Strong preference given to candidates with experience in the medical device, pharmaceutical industries, and government contracts. In-depth knowledge of government and/or medical procurement regulations an asset.
Knowledge of legal requirements involved with contracts, experience with CRM software (Sales force contract management software
Remote status

Temporarily Remote
We usually respond within a day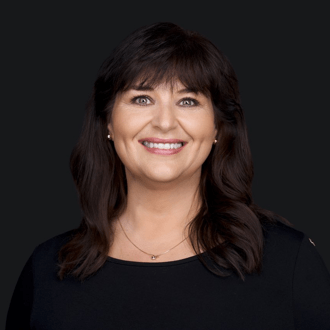 Contact
Mandy Danko
Conseillère principale en acquisition de talents / Senior Talent Acquisition Advisor
Already working at Integria Consulting?
Let's recruit together and find your next colleague.