Chef Sénior, Stratégie et analytique
We usually respond within a day
Le Chef sénior, Stratégie et analytique agira en tant que conseiller exécutif pour les initiatives critiques à grande échelle telles que les initiatives stratégiques majeures, les fusions, acquisitions et désinvestissements (sélection, diligence, IoI, évaluations, etc.), les nouvelles entreprises et le développement commercial. Il travaillera avec les dirigeants de l'entreprise pour diagnostiquer les problèmes fondamentaux, identifier les opportunités, définir la portée et évaluer les options des solutions recommandées et aider à concevoir des plans de mise en œuvre de la feuille de route (avec le gestionnaire du programme de transformation responsable de la feuille de route).
Role and Responsibilities
Exécuter les mandats de veille commerciale/concurrentielle, de tendances des parts de marché et de planification stratégique à l'échelle de l'entreprise, y compris l'élaboration de la stratégie d'entreprise (plan de trois à cinq ans) et le processus de planification stratégique annuel.
Développer et s'approprier des analyses de rentabilité et des modèles financiers complets en utilisant toutes les sources de données pertinentes et diverses méthodes de modélisation pour soutenir l'analyse stratégique.
Gérer les communications et les relations avec les parties prenantes et devenir un conseiller de confiance pour influencer les résultats clés.
Responsable de la compréhension des projets et de la présentation des recommandations en tant que point de contact pour les propriétaires d'entreprises et les cadres supérieurs.
Utiliser les études de marché et les analyses pour identifier les opportunités et les risques pour l'organisation, à partir de sources internes et externes, y compris les perspectives économiques, l'activité des concurrents, les tendances des consommateurs, l'environnement du marché et d'autres tendances ayant un impact sur l'entreprise et ses parties prenantes.
Gérer le processus de planification stratégique annuel et soutenir le développement des meilleurs processus et capacités de l'entreprise; soutenir le développement et la gestion de la planification triennale.
Exigences du poste
Maîtrise en administration des affaires (MBA), en finances, en économie ou dans tout autre domaine connexe.
5 ans d'expérience professionnelle pertinente
Le candidat idéal aura de préférence une expérience dans un cabinet de conseil.
Solides compétences en matière d'analyse et de modélisation financières pour aider à la prise de décisions sur les options stratégiques, à l'élaboration de solutions créatives à des problèmes complexes et à l'aide à la prise de décision.
Penser de manière créative, être motivé par les résultats, être autonome et proactif, avoir des compétences solides et innovantes en matière de résolution de problèmes, être ouvert et accueillant au changement et travailler aisément dans un environnement en constante évolution.
Faire preuve de solides compétences en matière de leadership et être capable d'inspirer et d'orienter un groupe interfonctionnel et les dirigeants de l'entreprise dans une direction et une vision unifiée.
The Senior Manager, Strategy & Analytics will act as an executive advisory support for critical large-scale initiatives such as Top strategic initiatives, Mergers, Acquisitions & Divestments (screening, diligence, IoI, Valuations, etc.), New ventures & business development. They will work with business leaders in diagnosing core issues, identifying opportunities, scoping, and assessing options to recommended solutions and assisting in designing implementation roadmaps (with the Transformation Program Manager owning the roadmap).
Role and Responsibilities
Deliver the enterprise-wide Market/Competitive Intelligence, Market Share trends, and Strategic Planning mandates, inclusive of the development of the corporate strategy (three to five-year plan) and annual strategic planning process
Develop and own comprehensive business cases and financial models utilizing all relevant data sources and various modelling methods to support strategic analysis
Manage stakeholder communications and relationships and become a trusted advisor to influence key outcomes
Accountable for project insights and presenting recommendations as point of contact to senior business owners/executive audiences
Utilize market research and analytics-based insights to inform opportunities and risks for the organization, through internal and external sources, including economic outlook, competitor activity, consumer trends, marketplace environment and other trends impacting the Company and its stakeholders
Manage the annual strategic planning process and support the development of best-in-class corporate processes and capabilities; support in developing and managing the 3-year planning.
Job Requirement
Master's degree in Business Administration, Finance, Economics, or any other related business field
5+ years of related working experience
The ideal candidate would preferably have experience in a consulting firm
Strong financial analysis and modeling skills to assist with deciding strategic options, development of creative solutions to complex issues, and for the support of decision-making
Creative thinker, result-driven, self-motivated, and proactive, have strong and innovative problem-solving skills, be open and welcoming to change, and work comfortably in a constantly evolving environment
Must demonstrate strong leadership skills, having an ability to inspire and move a cross-functional group and business top leadership in a unified direction and with a unified vision.
We usually respond within a day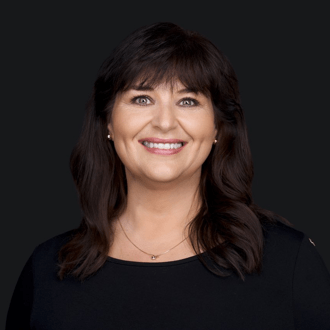 Contact
Mandy Danko
Conseillère principale en acquisition de talents / Senior Talent Acquisition Advisor
Already working at Integria Consulting?
Let's recruit together and find your next colleague.