Gestionnaire des ressources humaines
We usually respond within a day
Description
Nous sommes actuellement à la recherche d'un(e) gestionnaire des ressources humaines de talent possédant un haut niveau de connaissances générales en ressources humaines pour se joindre à notre équipe de Montréal. Vous travaillerez côte à côte avec notre équipe de direction pour créer un plan intégrant les meilleures pratiques dans le but de soutenir le service des ressources humaines de nos entreprises en démarrage à évolution rapide. Le/La candidat(e) retenu(e) aura une nature entrepreneuriale et possèdera une expérience prouvée en résolution efficace de problèmes et des compétences en pensée critique. Il/Elle sera en outre responsable d'offrir tous les aspects de la fonction RH au bureau de Montréal et à ses employés à distance.
Ce que vous ferez
Fournir des conseils professionnels en matière de RH en tenant compte des meilleures pratiques et des tendances, tout en veillant à ce que les décisions et les pratiques de gestion des RH soient conformes à la législation ainsi qu'aux règles et valeurs de l'entreprise.
Développer et promouvoir des initiatives de RH pour atteindre les objectifs stratégiques de l'entreprise.
Assurer l'exécution efficace de toutes les tâches administratives de RH relatives au cycle de vie complet de l'employé.
Mettre en œuvre des politiques et des systèmes de gestion pour les avantages sociaux, la paie, etc.
Superviser le programme d'assurance des employés.
Élaborer une politique d'embauche et de recrutement des nouveaux employés.
Administrer le processus complet de recrutement (affichage, sourçage, présélection, calendrier, antécédents, références, offre, etc.).
Faire des recommandations salariales en fonction des meilleures pratiques en matière de rémunération.
Créer des outils, notamment un manuel de l'employé, des ateliers de formation et des séances d'information à l'intention des employés et/ou des gestionnaires.
Effectuer une analyse des besoins et soutenir les gestionnaires dans la planification de la main-d'œuvre.
Assurer la mise en œuvre d'un processus efficace d'évaluation du rendement.
Apporter une contribution essentielle à notre culture et donner l'exemple.
Vous devriez avoir
Minimum de 3 à 5 ans d'expérience en tant que généraliste en ressources humaines.
Bilinguisme (anglais et français), travail quotidien principalement en anglais, mais vous devez être à l'aise en français pour comprendre les lois et l'accès aux ressources françaises.
Aptitude à évoluer dans une organisation mondiale comptant plusieurs bureaux et dans un environnement en constante évolution.
Vastes compétences en communication, influence et relations interpersonnelles avec tous les échelons de la direction et des employés.
Grandes compétences en développement organisationnel dans un environnement transformationnel.
Pragmatisme et apte à réfléchir de façon stratégique pour résoudre des problèmes opérationnels et/ou très complexes.
Solide connaissance de tous les aspects des ressources humaines, y compris la gestion de la performance et les relations avec les employés, les questions d'égalité et de diversité, la gestion du changement, la rémunération, le développement organisationnel et la gestion des talents.
Connaissance avancée de la gamme de produits Microsoft (Excel, Word, PowerPoint)
Compétences idéales à avoir
Expérience de travail dans des entreprises en démarrage
Expérience de travail dans l'industrie du logiciel/de la technologie.
Expérience de travail dans un environnement en évolution rapide.
Ce que nous offrons
En raison des valeurs de notre entreprise, telles que « Nous visons l'excellence, rien de moins », nous nous engageons à embaucher les meilleur(e)s candidat(e)s et à les rémunérer en conséquence.
Environnement de travail dynamique et amusant avec liberté créative pour mettre vos idées en œuvre.
Collaboration avec des leaders d'opinion, des dirigeants et des investisseurs reconnus ayant fait leurs preuves dans la création d'entreprises de plusieurs milliards de dollars.
Horaires de travail flexibles et possibilité de travailler à distance une partie du temps.
Ambiance de travail passionnante au sein d'une équipe ambitieuse, diversifiée et agile.
Possibilités de développement personnel et de formation pour faire progresser vos objectifs de carrière.
Nous recherchons des personnes exceptionnelles. Si vous croyez pouvoir ajouter de la valeur à notre entreprise et lui permettre de continuer à la faire avancer, postulez maintenant.
Nous aimons ce que nous faisons. Nous souhaitons qu'il en soit de même pour vous.
Nous sommes un employeur qui souscrit au principe de l'égalité d'accès à l'emploi.
Description
We are now looking for a talented Human Resources Manager with a high level of human resources generalist knowledge to join our Montreal team. In this role you will be working alongside our executive team to create a blueprint incorporating best practices in order to support the HR department in our fast-paced early stage companies. The successful candidate will be entrepreneurial in nature with a proven track record in effective problem solving and critical thinking skills and will be responsible for delivering all aspects of the HR function to the Montreal office and its remote employees.
What you will do
Provide professional HR advice considering best practices and trends, and ensuring that HR management decisions and practices meet legislation as well as company rules and values.
Develop and promote HR initiatives to further the strategic goals of the company
Ensure the effective provision of all HR administrative tasks relating to the full employee life cycle.
Implementing policy and systems for managing employee benefits and payroll etc
Oversee employee insurance program
Develop new employee hiring and recruitment policy
Manage full life cycle recruitment (post, source, prescreen, schedule, background, references, offer, etc.).
Make salary recommendations based on compensation best practices.
Develop tools including employee handbook, training workshops and information sessions for employees and/or managers.
Conduct needs analysis and support managers in workforce planning.
Ensure the delivery of an effective performance review process.
Become a core contributor of our culture and lead by example
You should have
Minimum of 3-5 years of experience as a Human Resource Generalist.
Bilingualism (English and French), mostly English day to day but comfortable in French regarding laws and access to French resources
Ability to evolve in a multi-site global organisation and in a constantly changing environment.
Strong communication, influencing and interpersonal skills with all levels of management and employees.
Strong organisational development skills in a transformational environment.
Pragmatism and strategic thinking to solve operational and/or highly complex issues.
Strong knowledge of all areas of human resources including performance management and employee relations, equality and diversity issues, change management, compensation, organisational development, and talent management.
Advanced knowledge of the Microsoft suite of products (Excel, Word, Powerpoint)
Great if you have
Experience working with early stage companies
Experience working in the software / tech industry.
Experience working in a rapidly changing environment.
What we offer
With our company values including 'We strive for great, not good', we are committed to hiring the best candidates and reward accordingly.
Fast-paced and fun work environment with creative freedom to implement your ideas.
Collaboration with recognized thought leaders, executives and investors with a proven track record in building multi billion dollar companies
Flexible working hours and ability to work remotely part of the time
Exciting working atmosphere in an ambitious, diverse, and agile team.
Personal development and training opportunities for advancing your career goals.
We are looking for exceptional people. If you believe you can add value to the company and continue to drive it forward, apply now.
We love what we do. We want you too as well.
We are an Equal Opportunity Employer.
Department

HR

Role

HR Manager

Remote status

Hybrid Remote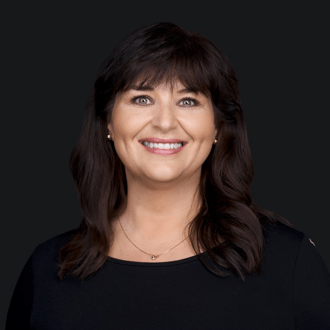 Contact
Mandy Danko
Conseillère principale en acquisition de talents / Senior Talent Acquisition Advisor – HR
Gestionnaire des ressources humaines
Loading application form
Already working at Integria Consulting?
Let's recruit together and find your next colleague.