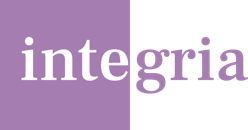 Le contrôleur relève du directeur des finances et assure le développement et l'exécution des processus et des contrôles appropriés pour soutenir les stratégies commerciales de l'entreprise. Il dirige l'exécution du processus de clôture et de production de rapports de fin de mois et soutient le développement de rapports financiers, de processus et de procédures pour répondre aux exigences commerciales changeantes d'une entreprise internationale en pleine croissance. En outre, le titulaire de ce poste supervise les équipes chargées des comptes créditeurs et débiteurs et s'efforce d'apporter des améliorations dans l'ensemble du service comptable, en soutenant la croissance et les processus standard.
Rôle & responsabilités
Effectuer la clôture mensuelle et annuelle du grand livre de l'entreprise et les rapprochements. Soutenir le processus de clôture mensuelle pour les unités commerciales assignées.
Assurer l'exactitude et l'intégrité des dossiers financiers et la ponctualité des rapports financiers internes et externes.
Surveiller les changements dans l'environnement de vente afin d'assurer le remplissage opportun et exact de la taxe mensuelle/annuelle sur les ventes et les achats.
Superviser les équipes chargées des comptes créditeurs et des comptes débiteurs.
S'assurer que les comptes créditeurs sont payés en temps voulu.
S'assurer que tous les escomptes sont appliqués aux comptes créditeurs.
S'assurer que le recouvrement des comptes clients est effectué rapidement et que les déductions sont justifiées.
Veiller à ce que les rapprochements bancaires périodiques soient effectués en temps voulu.
Effectuer des analyses financières et des analyses de variance.
Valider le rapprochement des stocks avec les partenaires logistiques tiers.
Assurer l'intégrité des données entre l'ERP et les partenaires logistiques tiers.
Établir et mettre en œuvre des contrôles internes sur les rapports financiers.
Évaluer les contrôles internes, y compris les évaluations des risques et les examens des zones à risque.
Aider aux demandes de recherche d'audit.
Préparer les rapports financiers trimestriels et les commentaires pour les rapports aux investisseurs.
Projets spéciaux et autres tâches selon les besoins.
Compétences et qualifications
Un baccalauréat en commerce, en comptabilité ou en finances.
Minimum de 5 à 7 ans d'expérience liée au rôle.
Le titre de CPA est requis.
Une expérience avec les opérations de fabrication ou de distribution
Une expérience avec un système ERP est requise
Capacité à travailler en équipe et à entretenir des relations efficaces à tous les niveaux de l'entreprise.
Excellente communication écrite et orale en français et en anglais
Soucieux du détail, autonome et capable de prendre des initiatives.
Vous êtes à l'aise pour retrousser vos manches et effectuer des analyses détaillées et complexes.
Grande énergie et forte curiosité
Esprit d'amélioration continue des processus avec un accent sur la remise en question du statu quo.
Attention supérieure aux détails et à la précision
The Controller reports to the Director of Finance and ensures the development and execution of the proper processes and controls to support company's business strategies. This role leads the execution of the month-end closing and reporting process and supports the development of financial reports, processes, and procedures to support changing business demands of a growing international company. Additionally, this position oversees the accounts payable and receivable teams, and works to drive improvements throughout the accounting department, supporting growth and standard processes.
Role & Responsibilities
Perform monthly and annual close of company's general ledger and reconciliations. Support the monthly closing process for assigned business units.
Ensure the accuracy and integrity of financial records and the timeliness of internal and external financial reporting.
Monitors changes in the sales environment to ensure the timely and accurate filling of monthly/annual sales and purchase tax.
Oversee the accounts payable and receivables teams.
Ensure that accounts payable are paid in a timely manner.
Ensure that all discounts are taken on accounts payable.
Ensure that accounts receivable collection is completed promptly, and deductions are justified.
Ensure that periodic bank reconciliations are completed in a timely manner.
Undertake financial analysis and variance analysis.
Validate inventory reconciliation with third-party logistics partners.
Ensure data integrity between ERP and third-party logistics partners.
Establish and implement internal controls over financial reporting.
Assessing internal controls, including risk assessments and reviews of risk areas.
Assist with audit research requests.
Prepare quarterly financial reports and comments for investor reporting.
Special projects and other duties as assigned.
Skills & Qualifications
A bachelor's degree in commerce, accounting or finance.
Minimum of 5-7 years of experience related to the role.
CPA designation is required
Experience in manufacturing operations or distribution
Experience with ERP system is required
Ability to work in a team and maintain effective relationships at all levels of the company
Excellent written and oral communication in French & English
Detail-oriented, autonomous, and able to take initiative.
Comfortable rolling up your sleeves and carrying out detailed, complex analysis
High energy and strong curiosity
Mindset of continuous process improvements with focus on questioning the status quo.
Superior attention to detail and accuracy
Remote status

Hybrid Remote
Contact
Ralph Ramia
Conseiller principal en acquisition de talents / Senior Talent Acquisition Advisor – HR
Already working at Integria Consulting?
Let's recruit together and find your next colleague.