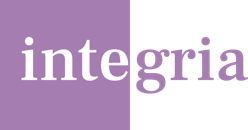 Le titulaire de ce poste sera le principal conseiller financier de la direction de l'usine et relèvera du contrôleur. Les principaux domaines de responsabilité comprennent l'analyse des dépenses, l'analyse des écarts de matériel et de main-d'œuvre, les prévisions, la gestion et les rapports des indicateurs clés de performance (ICP), la protection des actifs et l'évaluation et le suivi des possibilités de réduction des coûts.
Rôle et responsabilités
Analyse et contrôle des dépenses :
Participer à l'enquête sur le tableau de bord hebdomadaire/mensuel des dépenses, en mettant en évidence les possibilités d'amélioration.
Soutenir l'analyse et le commentaire des facteurs à l'origine des écarts, d'un mois à l'autre par rapport à l'année précédente, ainsi que des prévisions et du budget.
Examiner les écarts de production (matériaux et main-d'œuvre) avec la direction et aider à trouver la cause profonde - en particulier, aider à la collecte de données sur les rebuts par secteur.
Rassembler quotidiennement les heures normales de travail et les heures supplémentaires et les examiner avec la direction de l'usine.
S'assurer que les codifications correctes des dépenses sont conformes aux normes de l'entreprise.
Surveiller les dépenses dans les catégories clés, notamment la maintenance, les fournitures et les consommables, et soutenir les initiatives de l'entreprise visant à réduire les dépenses.
KPI et gestion financière :
Examiner les données hebdomadaires des indicateurs clés de performance avec la direction ; comprendre les tendances et aider à analyser les causes profondes.
S'assurer que les nouveaux indicateurs clés de performance sont correctement mis en œuvre, conformément aux normes de l'entreprise.
Travailler avec les auditeurs pour effectuer la révision annuelle des états financiers.
Prévisions :
Soutenir la préparation du budget, des prévisions et des ponts mensuels.
Examiner avec la direction et s'assurer de la compréhension des prévisions.
Sauvegarde des actifs :
Effectuer des inventaires cycliques entre les mois et des contrôles physiques de fin de période conformément aux instructions de l'entreprise, documenter les résultats et suggérer des améliorations.
Si nécessaire, participer à l'élaboration des dépenses d'investissement et à l'audit des dépenses ultérieures.
Personne clé pour former le personnel d'étage sur la façon d'opérer des transactions dans le système financier, conformément aux procédures opérationnelles standard (SOP).
Réduction des coûts :
Travailler avec l'équipe de direction pour développer une base de données des opportunités de réduction des coûts.
Membre clé de l'équipe chargée de la mise en œuvre des opportunités de réduction des coûts.
Autre :
Assister régulièrement aux réunions d'exploitation et présenter les résultats financiers pour s'assurer que l'équipe de direction est en phase avec les performances de l'entreprise.
S'assurer que des contrôles financiers solides sont en place et que les politiques financières sont respectées.
Compétences et qualifications
Baccalauréat en commerce, comptabilité ou finance.
Minimum de 7 à 10 ans d'expérience liée au rôle.
Expérience préalable dans une entreprise manufacturière et aisance à marcher dans l'atelier de fabrication.
Capacité à travailler en équipe et à entretenir des relations efficaces à tous les niveaux de l'entreprise.
Expérience en comptabilité analytique
Expertise démontrée en MS
Bonnes compétences en matière de planification et d'organisation
Fortes compétences analytiques
Expérience dans le traitement de plusieurs tâches simultanées et le respect de délais stricts
Capacité à lire, analyser et interpréter des rapports et documents financiers
Capacité à répondre efficacement aux demandes les plus délicates de l'entreprise
Faire preuve d'un sens aigu et pragmatique des affaires.
This role will be the lead financial advisor to the plant management and report to the Controller. Key areas of responsibility will include spend analysis, material & labor variance analysis, forecasting, KPI (key performance indicators) management and reporting, asset safeguarding, and evaluating/tracking cost out opportunities.
Role & Responsibilities
Spend Analysis and Control:
Help investigation in weekly/monthly dashboard of spending, highlighting opportunities for improvement.
Support analysis and commentary of drivers behind variances, month to month vs. prior year, and forecast and budget.
Review production variances (materials & labor) with management and help drive to root cause – in particular help collection of scrap data by area.
Collate labor straight time and overtime daily and review with plant management.
Ensure correct codifications of expenses are in line with company standards.
Monitors spending on key categories to include maintenance, supplies, and consumables, and support company initiatives to reduce spending.
KPI & Financial Management:
Review weekly KPI data with management; understand trends and help analyze root causes.
Ensure new KPIs are correctly implemented in line with company standards.
Work with auditors to complete annual review of the financial statements.
Forecasts:
Support preparation of budget, forecasts, and monthly bridges.
Review with management and ensure comprehension of forecast.
Asset Safeguarding:
Perform inventory cycle counts inter-month and period-end physicals in-line with Company instructions, document results, and suggest improvements.
When required, participate in capital expenditure development, and post spend audit.
Key person to train floor personnel on how to operate transactions in financial system, in accordance with standard operating procedures (SOPs).
Cost Out:
Work with management team to develop a database of cost out opportunities.
Key member of team driving implementation of cost out opportunities.
Other:
Regularly attend operations meetings and present financial results to ensure management team are aligned with the performance of the company.
Ensure robust financial controls are in place and are following financial policies.
Skills & Qualifications
A bachelor's degree in commerce, accounting or finance.
Minimum of 7-10 years of experience related to the role.
Prior manufacturing company experience and comfortable walking the manufacturing floor
Ability to work in a team and maintain effective relationships at all levels of the company
Cost accounting experience
Demonstrated expertise in MS
Good planning and organizational skills
Strong analytical skills
Experience in handling multiple concurrent tasks and meeting strict deadlines
Ability to read, analyze, and interpret financial reports and documents
Ability to respond effectively to the most sensitive inquiries from the business
Demonstrate strong and pragmatic business acumen
Remote status

Hybrid Remote
Contact
Ralph Ramia
Conseiller principal en acquisition de talents / Senior Talent Acquisition Advisor – HR
Already working at Integria Consulting?
Let's recruit together and find your next colleague.