Conseiller(ère) en rémunération globale
We usually respond within a day
Relevant de la Directrice rémunération globale, vous serez appelé à conseiller et appuyer les gestionnaires ainsi que les partenaires d'affaires RH en ce qui a trait à l'application des différents programmes, politiques et pratiques de rémunération globale. Vous participerez ainsi à la transformation continue de l'organisation en supportant les besoins d'affaires en lien avec le plan stratégique.
Les défis qui vous attendent :
Participer activement au processus annuel de révision salariale et à la gestion des programmes de rémunération incitative tout en assurant une saine gouvernance;
Être un champion de la structure d'emploi et du maintien des données de rémunération au système d'information RH;
Évaluer les nouveaux postes et s'assurer du maintien continu de l'équité salariale;
Participer aux enquêtes de rémunération et autres études pertinentes, en analyser les données et formuler des recommandations permettant d'assurer la compétitivité de l'offre de rémunération globale et une expérience employé optimale;
Contribuer à la gestion des programmes d'avantages sociaux et en faire la promotion;
Recommander des opportunités d'optimisation et d'amélioration de nos processus.
Qualifications
Pour vous joindre à notre équipe, il faut, entre autres :
Baccalauréat en ressources humaines ou autre discipline connexe jumelé à un minimum de 5 années d'expérience en rémunération globale
Capacité à synthétiser les idées et à les communiquer efficacement autant en français qu'en anglais;
Sens de l'organisation qui vous permet de mener de front de multiples tâches tout en demeurant productif et efficace dans un milieu dynamique;
Sens du service à la clientèle, esprit analytique et capacité à proposer des solutions créatives;
Maîtrise avancée d'Excel et connaissance de PeopleSoft RH;
Expérience en rémunération d'une force de vente sera considérée comme un atout
---
Reporting to the Director of Global Compensation, you will be responsible to advise and support managers and HR business partners in the application of various global compensation programs, policies and practices. You will participate in the ongoing transformation of the organization by supporting the business needs in line with the strategic plan.
The challenges that await you:
Actively participate in the annual salary review process and management of incentive compensation programs while ensuring sound governance;
Be a champion of the compensation structure and maintenance of compensation data in the HR information system;
Evaluate new positions and ensure ongoing maintenance of pay equity;
Participate in compensation surveys and other relevant studies, analyze data and make recommendations to ensure a competitive total compensation package and an optimal employee experience;
Contribute to the management of benefit programs and promote them;
Opportunities to optimize and improve our processes.
To join our team, you need:
Bachelor's degree in Human Resources or other related discipline with a minimum of 5 years' experience in global compensation;
Ability to synthesize ideas and communicate effectively in both English and French;
Organizational skills that allow you to handle multiple tasks while remaining productive and efficient in a dynamic environment;
Customer service, analytical skills and ability to propose creative solutions;
Advanced Excel skills and knowledge of PeopleSoft HR;
Experience in sales force compensation will be considered an asset.
Remote status

Hybrid Remote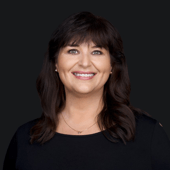 Contact
Mandy Danko
Conseillère principale en acquisition de talents / Senior Talent Acquisition Advisor – HR
Conseiller(ère) en rémunération globale
Loading application form
Already working at Integria Consulting?
Let's recruit together and find your next colleague.