Poste : Ingénieur Système Senior / Gestionnaire Technique de Produit
We usually respond within a day
 On est à la recherche d'un ingénieur système qui détient aussi le rôle de gestionnaire technique de produit ayant 7 à 10 ans d'expérience dans un rôle d'ingénierie et de direction d'équipe technique, de préférence dans la formation de personnel utilisant la simulation des systèmes mécaniques, la simulation des véhicules ou la simulation des systèmes robotiques.
Il s'agit d'une occasion unique de contribuer à la mise au point de nouvelles technologies dans le domaine de la simulation basée sur la physique et de la visualisation 3D pour la conception technique et la formation à l'exploitation d'équipements de construction, portuaires et offshore, de véhicules et de systèmes robotiques mécaniques. Le candidat retenu servira de pont technique entre nos clients et l'équipe de développement pour l'exécution et la livraison des projets et des produits.
Responsabilités
Propositions et ventes techniques
Travailler en étroite collaboration avec l'équipe de vente, participer à des réunions de vente technique, fournir des informations et des solutions techniques pour permettre à l'équipe de vente d'élaborer une stratégie de pénétration réussie sur les marchés potentiels ;
Diriger la préparation et l'estimation des coûts des propositions techniques pour les opportunités de simulation personnalisée ;
Gestion de projet et mise en service
Gérer la communication entre les équipes multidisciplinaires pour réaliser des projets de différentes échelles, domaines et portées ;
Gérer le budget du projet et le calendrier de livraison ;
Effectuer les tests d'acceptation en usine (FAT) avec les clients dans les locaux ;
Effectuer la mise en service et les tests d'acceptation du client (SAT).
Qualifications
7 à 10 ans d'expérience dans un rôle d'ingénieur, de préférence avec des applications de simulation pour des systèmes mécaniques, automobiles ou robotiques ;
Expérience préalable en tant qu'architecte de solutions, gestionnaire de produits techniques ou propriétaire de produits avec au moins un titre publié ;
Diplôme universitaire en génie mécanique/mécatronique/logiciel (de préférence un diplôme d'études supérieures) ;
Expérience de la collaboration avec des parties prenantes internes/externes, de la conduite de sessions de vente technique et de la mise en service de produits ;
Expérience de la gestion de projet dans le traitement d'équipes multidisciplinaires et la gestion de différents projets à différentes échelles, dans différents domaines et dans différentes portées ;
Expérience en ingénierie système sur des systèmes mécaniques, mécatroniques ou électriques ;
Solides compétences en matière de présentation et de communication en anglais, écrites et orales
Hautement organisé, motivé, orienté vers le détail et autonome ;
S'épanouir dans un environnement avec des missions simultanées et des priorités changeantes ;
Exigences en matière de voyages
Ce poste nécessite environ 3 semaines de voyages internationaux par an.
Une bonne compréhension de la modélisation, de la dynamique, de l'automatisation et de la conception de systèmes de contrôle est un atout important ;
---


Job Description
We are seeking a Technical Product Owner/Senior System Engineer with 7-10 years of experience in an engineering and leadership role, preferably in simulation-based training for mechanical, vehicle, or robotic systems. This is a unique opportunity to help pioneer new technologies in physics-based simulation and 3D visualization for engineering design and operation training of construction, port, and offshore equipment, vehicles, and mechanical robotic systems. The successful candidate will act as the technical bridge between our clients, and the development team for the successful execution and delivery of projects and products.
Responsibilities
Proposal and technical sales
Work closely with the sales team, attend technical sales meetings, provide technical insight and solutions to equip the sales team to strategize successful penetrations into potential markets;
Lead the preparation and cost estimation of technical proposals for custom simulation opportunities;
Product/Project Development
Act as the product owner in an agile software development team;
Work directly with our external clients to capture the high-level vision and translate it into technical requirements;
Gather technical information and perform system engineering for the execution of the projects;
Communicate clearly the project architecture and requirements with the development teams and drive the project towards the objectives;
Project Management and Commissioning
Manage communicating between multidisciplinary teams to fulfill projects in different scales, domain, and scope;
Manage the project budget and delivery timeline;
Perform Factory Acceptance Tests (FAT) with clients at our facility;
Perform commissioning and Site Acceptance Tests (SAT).
Qualifications
7-10 years of experience in an engineering role, preferably with simulation applications for mechanical, vehicle, or robotic systems;

Prior experience as a solution architect, technical product manager, or product owner with at least one published title;
Mechanical/Mechatronics/Software Engineering university degree (preferably graduate degree);
Experience in working with internal/external stakeholders, leading technical sales sessions, and product commissioning;
Project management experience in handling multidisciplinary teams and managing different projects in different scales, domain, and scope;
System engineering experience on mechanical, mechatronics, or electrical system;
Strong presentation and communication skills in English, written and oral;
Highly organized, motivated, detail oriented and autonomous;
Thrive in an environment with concurrent assignments and evolving priorities;
Travel Requirements
This position requires approximately 4 weeks of international travel per year.
Good understanding of modeling, dynamics, automation and control system design is a strong asset.
Remote status

Hybrid Remote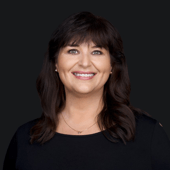 Contact
Mandy Danko
Conseillère principale en acquisition de talents / Senior Talent Acquisition Advisor – HR
Poste : Ingénieur Système Senior / Gestionnaire Technique de Produit
Loading application form
Already working at Integria Consulting?
Let's recruit together and find your next colleague.