Gestionnaire de produit
We usually respond within a day
Gestionnaire de produit - Simulateurs immersifs de formation pour équipements portuaires
Notre équipe de développement de produit est à la recherche d'un(e) gestionnaire de produit (Product Owner) expérimenté(e), professionnel(le) et autonome pour assurer le succès de la ligne de produit comprenant les simulateurs immersifs de formation pour les équipements portuaires. En tant que membre de l'équipe de gestion de produit, vous collaborerez avec l'équipe de chefs de produits commerciaux (Product Managers) pour comprendre les besoins du marché. Vous serez amené à travailler de près avec l'équipe de réalisation technique pour déterminer les solutions qui permettront de réaliser, le plus efficacement possible, un produit de qualité qui est en accord avec la feuille de route établie par les chefs de produits commerciaux. Comme ces produits nécessitent des ajustements sur mesure pour certains clients, vous serez aussi appelé à prendre en charge certains projets clients avec personnalisation, dans le respect de notre processus de réalisation de projet (de la proposition, à l'acceptation). Vous serez le point de convergence des questions liées à la ligne de produit des simulateurs de formation pour équipement portuaire. Vous évoluerez dans un environnement agile qui vous fera aussi côtoyer différentes parties prenantes des opérations, du service à la clientèle, des ventes et certains clients, partenaires, experts du marchés, etc.
Plus spécifiquement, vos tâches seront de :
Participer aux activités de découvertes du marché et de mise à jour de la feuille de route des produits avec les chefs de produits commerciaux
Maintenir à jour le plan de réalisation des différents produits portuaires, tout en assurant la cohérence avec la feuille de route et les réalités techniques, budgétaires, temporelles liées aux produits et aux projets
Suivre les étapes du processus de réalisation de projet avec personnalisation de produits portuaires, de la proposition, à l'acceptation
Définir les requis techniques et fonctionnels, autant pour les produits que pour les projets, avec les différentes parties prenantes
Assurer que l'utilisabilité et la réalité utilisateur soit au centre du développement de produit, aidé du/de la spécialiste en expérience utilisateur (UX)
Examiner les coûts/bénéfices/retour sur investissement des solutions en fonction des objectifs, contribuer à trouver des solutions alternatives
Communiquer l'état de santé des produits et projets aux différentes parties prenantes
Entretenir et prioriser les éléments du backlog
Participer aux événements Scrum de l'équipe de développement de la ligne de produit
Collaborer à la préparation des documents liés aux produits et aux projets, selon la stratégie de documentation établie par le/la spécialiste de la documentation
Valider que les produits et les projets livrés par l'équipe offre la qualité attendue en faisant intervenir des clients, partenaires, experts externes, etc. dans le processus de développement ou de réalisation de projet
Qualifications
5+ années d'expérience en gestion de produit (Product Owner) et/ou projets
Expérience de travail dans un environnement de développement de produit agile, collaboratif, avec des équipes multi-fonctionnelles, impliquant une méthodologie de gestion du cycle de vie
Expérience en gestion client
Expérience en gestion de requis techniques et fonctionnels
Expérience de gestion d'équipe sans autorité directe
Capacité à prioriser dans un environnement complexe et multi-variables
Être ouvert d'esprit, aimer les défis et le travail d'équipe !

Atouts
Être à l'aise avec les concepts d'ingénierie mécanique et de développement logiciel
Intérêt et/ou expérience d'enseignement
Expériences et/ou connaissances portuaires
Expérience avec la suite Atlassian (Jira, Confluence, etc.)
---

Product Owner - Immersive Training Simulators for Port Equipments
Our team is looking for an experienced, professional and autonomous Product Owner to ensure the success of its immersive training simulators for the port equipment product line. As part of the Product Owner's team, you will work in collaboration with the Product Manager's team to understand market needs. You will be closely collaborating with the development team to determine solutions that will efficiently embody the roadmap established by the Product Managers. Since some port products will require customization for specific customers, you will need to act as a project manager, following our custom project process (from proposal to acceptance), to deliver such projects. You will be the central point for the training simulators for port equipment. Evolving in an agile environment, you will interact with different stakeholders from operations, customer support, sales and beta testers, partners, port experts, etc.
More specifically your tasks will be:
Participate to the customer discovery activities and roadmapping process with the Product Managers
Maintain release plan for the port product line, making sure that it aligns with the related roadmap and takes into consideration technical, budgetary and delay constraints of products and projects
Follow custom port project realization process, from proposal to acceptance
Define technical and functional requirements, for products and projects, considering all stakeholders
Promote a user centric approach, helped by the User Experience Designer, making the user experience and workflow a core value of the development
Examine cost/benefit/return on investment of solutions vs objectives, contribute to brainstorm for alternative solutions
Communicate product and project status to the related stakeholders
Ensures the backlog is clean and prioritized
Participate to Scrum events
Contribute to documentation needed for products and projects, in respect to documentation strategies established by our Documentation Specialist
Validate that the products and projects released by the team meet client's expectations by having clients, partners, beta testers, etc. involved in the development or project process
Qualifications
5+ years of experience in product and/or projects management
Work experience in full product agile lifecycle methodologies, in a collaborative, cross functional team environment
Work experience managing clients
Work experience managing technical and functional requirements
Team management experience without direct hierarchical relationship
Strong prioritization skills in a complex and multi-variable environment
Be open minded, love challenges and teamwork!
Assets
Understanding of mechanical and software development concepts
Interests and/or experience in training
Experience and/or knowledge about port environment
Experience with Atlassian suite (Jira, Confluence, etc.)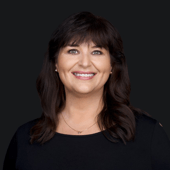 Contact
Mandy Danko
Conseillère principale en acquisition de talents / Senior Talent Acquisition Advisor – HR
Already working at Integria Consulting?
Let's recruit together and find your next colleague.