Gestionnaire en ingénierie - Assurance qualité et intégration
We usually respond within a day
Le gestionnaire en ingénierie - Assurance qualité et intégration - est le gardien du processus de vérification pour tous les produits de simulation et le développement de solutions personnalisées. On compte sur ce rôle pour maintenir et élever la qualité et la fiabilité des produits en s'assurant que les équipes de développement adhèrent aux processus de qualité et d'intégration en ingénierie.
Responsabilités
Gérer les performances et les objectifs des membres de l'équipe.
Recruter et encadrer de nouveaux membres si nécessaire.
Maintenir et faire évoluer les processus et la stratégie d'assurance qualité pour les plateformes logicielles et matérielles, les produits de formation et les projets de services.
Maintenir et faire évoluer les activités et la stratégie d'intégration des produits de formation et des projets de services
Planifier les ressources, le budget et la stratégie d'affectation des membres de l'équipe au sein des équipes de développement agiles en ingénierie.
Organiser l'équipe pour une coordination efficace des demandes de support de second niveau dans l'équipe d'ingénierie.
Aller au-delà de la coordination technique et humaine et être le leader de la stratégie d'assurance qualité dans toutes les activités d'ingénierie.
Compétences
Fortes compétences organisationnelles dans un environnement hautement technique et multi-équipes.
Fortes compétences en communication intra-personnelle
Expérience des processus d'assurance qualité
Expérience et connaissance de l'environnement de développement Agile
Qualifications
Baccalauréat en ingénierie ou en informatique
10+ ans d'expérience professionnelle
5+ dans des rôles de leadership et de gestion des personnes
Admissibilité à travailler au Canada
Atouts
Compréhension des concepts de développement mécanique, électronique et logiciel
Expérience en intégration de logiciels
Expérience en intégration de matériel
Expérience et/ou connaissance de l'environnement de simulation
Expérience avec la suite Atlassian (Jira, Confluence, etc.)
Bilingue français, anglais
Certains déplacements internationaux peuvent être nécessaires (10%).
Un passeport valide est nécessaire.



Our Engineering Manager - Quality Assurance and Integration is the guardian of the Verification Process for all Simulator Product and Custom Solutions development. We rely on this role to maintain and elevate product Quality and Reliability, by ensuring that engineering teams adhere to the defined Quality and Integration Processes.
Responsibilities
Manage team members' performance and objectives
Recruit and coach new members when needed
Maintain and evolve quality assurance process and strategy for software and hardware platforms, training products projects and services
Maintain and evolve integration activities and strategy for training products projects and services
Plan resources, budget and allocation strategy of team members across the engineering agile development teams.
Organize the team for an efficient second level support requests dispatching in engineering
Go beyond technical and people coordination and be the leader of quality assurance strategy across all engineering activities.
Skills
Strong organization skills in a highly technical and multi-teams environment
Strong communication skills
Experience in quality assurance processes
Experience and knowledge of Agile development environment
Qualifications
Bachelor degree in Engineering or Computer Science
10+ years work related experience
5+ in leadership roles and people management
Eligibility to work in Canada
Assets
Understanding of mechanical, electronics and software development concepts
Experience in software integration
Experience in hardware integration
Experience and/or knowledge of simulation environment
Experience with Atlassian suite (Jira, Confluence, etc.)
Bi-lingual French, English
Some international travel may be required (10%).
A valid passport is necessary.
Remote status

Hybrid Remote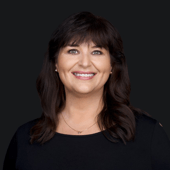 Contact
Mandy Danko
Conseillère principale en acquisition de talents / Senior Talent Acquisition Advisor – HR
Gestionnaire en ingénierie - Assurance qualité et intégration
Loading application form
Already working at Integria Consulting?
Let's recruit together and find your next colleague.