Directeur(trice) d'usine
We usually respond within a day
Post Sommaire
Le poste de Directeur(trice) d'usine est rôle stratégique et qui vous amène à planifier, organiser, diriger et contrôler les opérations avec un leadership actif auprès de son équipe. Il relève directement du Directeur régional du Canada.
Fonctions Essentielles
Diriger une équipe de gestion qui assure la supervision d'employés syndiqués;
Réduire les coûts en apportant des améliorations à la productivité et à l'utilisation des équipements;
Analyser les résultats opérationnels face aux objectifs établis et s'assurer que les mesures appropriées sont prises afin de rectifier les situations problématiques;
Résoudre les problèmes opérationnels (planification, équipement, processus, qualité, approvisionnement, etc.);
Mobiliser le personnel pour atteindre les objectifs fixés en termes de qualité, d'efficacité, de rentabilité et de sécurité au travail;
Implanter une culture de SST et s'impliquer dans le comité SST;
Effectue la planification hebdomadaire, mensuelle et annuelle des activités en s'assurant d'une utilisation optimale des ressources pour être en mesure de répondre aux besoins du client et faire face à toute fluctuation de la demande;
S'assurer de livrer des produits respectant les normes de qualité attendues;
Participer à l'élaboration des budgets annuels de son usine;
Suivi du budget et des projets d'immobilisation (CAPEX);
S'assurer des bonnes pratiques d'attraction, de rétention et de développement des compétences;
Coordonner les projets d'investissements;
Développer et maintenir des relations avec les partenaires clés de la communauté et de l'industrie afin d'avoir une plus grande visibilité;
Être un leader et un rôle modèle pour les membres de l'équipe;
S'assurer du bon déroulement des opérations dans le respect des normes de la santé et sécurité des employés ainsi que le maintien et l'application du programme SST;
Maintenir le plein rendement des équipements par un programme de maintenance préventive.
Qualifications et Exigences
BAC dans un domaine connexe (administration, gestion des opérations, finance, etc.);
3 à 5 ans d'expérience en gestion;
Ou 7 à 10 années d'expérience en direction dans le domaine manufacturier.
Bilinguisme essentiel (français/anglais);
Maîtrise des logiciels de la suite Microsoft Office;
Excellente capacité de communication orale et écrite;
Connaissance des normes CNESST et de leurs applications;
Maîtrise des processus d'amélioration continue;
Capacité à démontrer une pensée stratégique;
Être un leader positif;
Avoir une grande autonomie;
Capacité à développer, motiver et mobiliser son personnel;
Sens stratégique et vision globale;
Gestion des priorités et sens de l'urgence;
Esprit d'équipe et de collaboration;
Excellentes capacités de planification, de gestion de projets et de suivi des échéanciers;
Expérience dans une usine syndiquée est un atout
---


Post Summary
The position of Plant Manager is a strategic role that leads you to plan, organize, direct and control operations with active leadership with the team. It reports directly to the Regional Director for Canada.
Essential Functions
Lead a management team that supervises unionized employees
Reduce costs by making improvements in productivity and equipment utilization
Analyze operational results against established objectives and ensure that appropriate measures are taken to rectify problematic situations
Resolve operational issues (planning, equipment, process, quality, supply, etc.)
Mobilize the staff to achieve the objectives set in terms of quality, efficiency, profitability, and safety at work
Establish an OHS culture and get involved in the OHS committee
Perform weekly, monthly, and annual planning of activities, ensuring optimal use of resources to be able to meet customer needs and cope with any fluctuation in demand
Make sure to deliver products that meet the expected quality standards
Participate in the development of the annual budgets of the plant
Monitoring of the budget and capital projects (CAPEX)
Ensure good practices for attracting, retaining, and developing skills
Coordinate investment projects
Develop and maintain relationships with key community and industry partners to gain greater visibility
Be a leader and role model for team members
Ensure the smooth running of operations in compliance with employee health and safety standards as well as the maintenance and application of the OHS program
Maintain full equipment performance through a preventive maintenance program.
Qualifications and Requirements
BAC in a related field (administration, operations management, finance, etc.)
3 to 5 years of management experience
Or 7 to 10 years of management experience in manufacturing.
Bilingualism is essential (French/English)
Proficiency in Microsoft Office Suite software
Excellent oral and written communication skills
Knowledge of CNESST standards and their applications
Mastery of continuous improvement processes
Ability to demonstrate strategic thinking
Be a positive leader
Be autonomous
Ability to develop, motivate and mobilize staff
Strategic sensibility and a global vision
Priority management and sense of urgency
Team spirit and collaboration
Excellent planning, project management and deadline monitoring skills
Experience in a unionized factory is an asset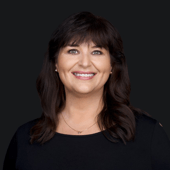 Contact
Mandy Danko
Conseillère principale en acquisition de talents / Senior Talent Acquisition Advisor – HR
Already working at Integria Consulting?
Let's recruit together and find your next colleague.