Gestionnaire des ressources humaines
We usually respond within a day
Relevant du directeur(trice) du personnel et culture, le gestionnaire des RH (installations de Granby au Québec) occupe un rôle très influent et apporte une contribution essentielle à l'organisation en fournissant des résultats de RH stratégiques et opérationnels pour soutenir la stratégie d'entreprise, tout en collaborant avec les RH de l'entreprise dans la mise en œuvre de programmes mondiaux de RH. Le gestionnaire des RH chapeaute deux généralistes en RH et un spécialiste de la santé et de la sécurité en plus de fournir une expertise supérieure à l'usine de fabrication de Granby et au bureau des ventes de Brossard sur des questions de RH telles que la gestion du rendement, la formation et le développement, l'embauche et la rétention des employés et les relations de travail avec les employés.
Le gestionnaire des RH a la responsabilité partagée de collaborer à divers programmes de RH de l'entreprise, notamment le développement de cadres; le recrutement et la sélection; la gestion du rendement; la conformité; et l'excellence opérationnelle globale à l'appui du plan stratégique.
En plus d'avoir à se tenir aux faits de toutes les lois et réglementations fédérales, provinciales et municipales applicables, ce rôle exige le respect et l'application de toutes les politiques et procédures établies de l'entreprise et le maintien de relations positives entre l'équipe de direction, l'exécutif syndical et les employés. Une compréhension approfondie des pratiques exemplaires en matière de RH et de la planification stratégique des RH est nécessaire, car ce rôle est une ressource multi-installations. Nous recherchons une personne ayant la capacité d'établir de la crédibilité et des relations dans l'ensemble de l'organisation et de donner l'exemple en tant que leader sachant gagner le respect en démontrant une compréhension des buts et objectifs de l'entreprise, tout en mettant en œuvre et en maintenant des initiatives clés en matière de ressources humaines.
PRINCIPALES RESPONSABILITÉS
Relations de travail :
Gérer le processus de négociation collective : organiser les réunions régulières avec l'exécutif syndical, négocier et exécuter les conventions collectives, communiquer les dispositions relatives au travail et l'étape finale de la procédure de grief. S'assurer que des mesures appropriées sont prises en ce qui concerne les plaintes relatives aux droits de la personne, les enquêtes en milieu de travail et la médiation des conflits en milieu de travail avec la vision des RH d'établir des relations harmonieuses entre les employés et les employeurs et un environnement de relations de travail positif et productif. Jouer un rôle de partenaire d'affaires auprès de la direction dans toute la gamme des fonctionnalités des RH et conseiller les gestionnaires et les employés sur les politiques, les processus et les pratiques des RH en matière de gestion des talents, récompenses, droit du travail, questions de rendement, gestion des présences, politiques et interprétation des conventions collectives.
Conformité :
Faciliter la modification du ou des processus internes afin d'assurer la conformité à la législation et aux pratiques exemplaires. Servir de médiateur dans les conflits et terminer les enquêtes pour promouvoir une résolution satisfaisante, le maintien des relations et, en fin de compte, assurer le moral et l'engagement des employés.
Élaboration de programmes et de politiques :
Défendre l'innovation et l'amélioration continue en tant que méthodes d'amélioration des ressources humaines et de la performance de l'entreprise. Contribuer à l'élaboration de méthodes et de procédures commerciales nouvelles ou améliorées pour soutenir les processus et les fonctionnalités des ressources humaines liés à la formation et au développement, à l'engagement des employés, à la rémunération, à la sécurité et au bien-être.
Recrutement, intégration et rétention :
Soutenir et s'associer à l'entreprise pour le recrutement, l'embauche et l'intégration des effectifs horaires, salariés et de gestion.
Programmes d'avantages sociaux :
Prendre en charge la conception, les améliorations et l'analyse des renseignements sur les régimes d'avantages sociaux afin d'assurer la gestion des coûts. Principal point de contact pour l'invalidité de courte durée et les mesures d'adaptation en milieu de travail. Contribuer au Comité des pensions.
Santé et sécurité :
S'engager fermement envers un environnement de travail sécuritaire, comprendre les objectifs de sécurité et appuyer ces efforts de manière visible.
QUALIFICATIONS :
Baccalauréat, diplôme d'études supérieures en relations industrielles fortement préféré
Certification professionnelle en gestion des ressources humaines (CHRP/CHRL/CHRE)
10 à 12 ans d'expérience progressive en gestion des RH dans le domaine des opérations de fabrication
Solide expérience en négociation collective
Talent exceptionnel en accompagnement et médiation pour le traitement de questions complexes, difficiles et émotives
Professionnalisme dans le traitement des questions confidentielles et sensibles
Pragmatisme et approche fondée sur des principes - accent sur le juste équilibre entre l'excellence opérationnelle et la satisfaction des employés
Capacité d'influencer et d'établir la confiance et la crédibilité à tous les niveaux de l'organisation.
Maintien de relations positives avec les employés grâce à la collaboration, aux programmes d'engagement, à la politique de la porte ouverte et à la cohérence
Grande maîtrise des fonctionnalités du système SIRH / HRMS et de tous les programmes de bureau MS
Expérience de la prestation d'une vaste gamme de services de RH dans un environnement syndiqué, solide compréhension des négociations collectives, des conventions collectives, des procédures de grief et d'arbitrage.
Preuve d'adhésion à nos valeurs – collaboration, respect, acceptation de la diversité et inclusion.
Compétences supérieures en relations interpersonnelles, communication et présentation
Adaptabilité et flexibilité, capacité à gérer plusieurs projets avec différents degrés de complexité
Reporting to the Director, People and Culture, the HR Manager (Granby, Quebec facility) is a highly influential role that makes a critical contribution to the organization, delivering both strategic and operational HR outcomes to support business strategy, while collaborating with Corporate HR in the implementation of global HR programs. This role directs two HR Generalists and Health and Safety Specialist and provides Sr-level expertise to the Granby manufacturing facility and Brossard sales office on HR matters such as performance management, training & development, employee engagement/retention, and employee/ labour relations.
The HR Manager has a shared responsibility for collaborating on various Corporate HR programs including leadership development; recruitment and selection; performance management; compliance; and overall Operational excellence to support the Strategic Plan.
In addition to remaining current with all applicable federal, provincial and municipal laws and regulations, this role requires adherence and enforcement of all established Company policies and procedures and maintaining positive relationships between the Management team, the Union Executive, and employees. A thorough understanding of HR best practices and HR strategic planning is required as this role is a multi-facility resource. We are looking for an individual with the ability to establish credibility and relationships throughout the organization and set the example as a leader who earns respect by demonstrating an understanding of business goals and objectives by implementing and maintaining key human resources initiatives.
KEY RESPONSIBILITIES
Labour Relations:
Manages collective bargaining/ negotiations process: facilitates regular meetings with union executive, negotiates and executes labour agreements, communicates labour provisions, and final stage during grievance proceedings. Ensures appropriate actions are taken with regard to human rights complaints, workplace investigations, and mediation of workplace conflict with HR's vision of achieving harmonious employee-employer relationships and a positive, productive labour relations environment. Serves as a business partner to management within the full scope of HR functionality and advises Managers and employees on HR policies, processes and practices concerning talent management, rewards, employment law, performance issues, attendance management, policy and Collective Agreement interpretation.
Compliance:
Facilitates change to internal process(s) to ensure compliance with legislation and best practices. Mediates conflict and completes investigations to promote a satisfactory resolution, maintenance of relationships and ultimately promote employee morale and engagement.
Program & Policy Development:
Champions innovation and continuous improvement as methods to improve human resources and business performance. Provides input into developing new or improved business methods/procedures to support human resources processes and functionality related to Training & Development, Employee Engagement, Compensation, Safety and Wellness.
Recruitment, On-boarding & Retention:
Supports and partners with the business to source, hire and on-board hourly, salaried, and management positions.
Benefit Programs:
Supports benefit plan design, improvements, and analyzes information to ensure cost management. Main point of contact for short term disability and workplace accommodations. Pension Committee contributor.
Health & Safety:
Strong commitment to a safe work environment, understands safety objectives, and supports these efforts in a visible manner.
QUALIFICATIONS:
Bachelor's Degree, post-graduate degree in Industrial Relations strongly preferred
Professional certification in Human Resource Management (CHRP/CHRL/ CHRE)
10-12 years of progressive HR Mgt experience within Manufacturing operations
Strong Collective Bargaining/ negotiation experience
Exceptional coaching and mediation through complex, difficult, and emotional issues
Professionalism in dealing with confidential and sensitive issues
Pragmatic and principled - focus on the right balance between operational excellence and employee satisfaction
Ability to influence, build trust and credibility within all levels of the organization.
Maintain positive employee relations through collaboration, engagement programs, open door policy and consistency
High degree of proficiency with HRIS/ HRMS system functionality and all MS office programs
Experience delivering a wide range of HR services in a unionized environment, strong understanding of labour negotiations, collective agreements, grievance/arbitration procedures.
Evidence of alignment with our values – collaboration, respect, embracing diversity and inclusiveness.
Superior interpersonal, communication, and presentation skills
Adaptable and flexible, able to manage multiple projects with varying degrees of complexity
Department

HR

Role

HR Manager

Remote status

Hybrid Remote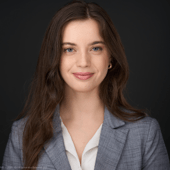 Contact
Clara D'Alessandro
Conseillère en acquisition de talents / Talent Acquisition Advisor – HR
Gestionnaire des ressources humaines
Loading application form