Accounting/Finance
·
Hybrid Remote
Gestionnaire des Coûts Opérationnels et des Investissements
We usually respond within a day
 Description de l'entreprise :
On est l'une des plus grandes sociétés du monde dans les ressources naturelles diversifiées, un important producteur et operateur de marché pour plus de 90 matières premières. Les exploitations du Groupe rassemblent environ 150 sites miniers et métallurgiques, installations pétrolières agricoles - étayées par un réseau mondial de plus de 90 bureaux positionnés dans plus de 50 pays. Nous employons quelque 181 000 personnes, contractants compris, et nous offrons à nos employés la possibilité de développer et croître leur savoir-faire et de progresser dans leurs carrières.
Rejoignez-nous et grandissons ensemble.
À propos du poste :
Relevant du Contrôleur Régional, le gestionnaire des coûts opérationnels et des investissements est responsable de l'ensemble du processus ainsi que de l'équipe de la comptabilité et planification des activités entourant les coûts opérationnels et les investissements en capital pour les opérations Cuivre Amérique du Nord.
Plus spécifiquement, vous aurez à :
Diriger l'équipe responsable de la comptabilisation, la planification et des analyses reliés aux coûts opérationnelles et investissements en capital des Actifs Cuivre pour l'Amérique du Nord;
Diriger et améliorer les activités de comptabilisation et de planification financière des coûts opérationnels et des investissements en capital;
Fournir des informations et des analyses de performance reliée aux activités des coûts opérationnels à l'équipe de gestion pour fins de prise de décision;
Soutenir les opérations lors de la planification, du budget et des prévisions des dépenses opérationnelles et s'assurer de l'alignement avec la stratégie d'affaire;
Participer au processus de fin de mois par le biais de la revue des activités de son équipe;
Participer aux processus d'amélioration des activités du département ainsi qu'aux projets de mise à jour des systèmes de gestions des coûts et du capital;
Veiller à la bonne application des contrôles de conformité et au respect des processus et normes en vigueur;
Travailler en étroite collaboration avec les autres membres de son équipe ainsi que les autres départements dans le but d'atteindre les objectifs de son département.
Avez-vous ce qu'il faut ?
Baccalauréat en comptabilité ou en administration des affaires profil comptabilité ou finances jumelé à un minimum de 10 années d'expérience dans un poste similaire;
Être titulaire d'un titre professionnel CPA;
Expérience dans la planification et présentation de l'information financière en milieu minier, industriel ou manufacturier dans un contexte d'entreprise publique ou international (un atout);
Excellentes capacités à interpréter les facteurs opérationnels et de les relier à des impacts financiers;
Connaissance du logiciel SAP (atout);
Excellentes compétences en communication à tous les niveaux, démontrées par la capacité à établir d'excellentes relations de travail.
Langues : Bilingue (anglais et français)


---
Company Description:
We are one of the world's largest diversified natural resources companies, a major producer and market operator for more than 90 commodities. The Group's operations bring together approximately 150 mining and metallurgical sites, agricultural oil facilities - supported by a global network of more than 90 offices positioned in more than 50 countries. We employ some 181,000 people, including contractors, and we offer our employees the opportunity to develop and grow their skills and progress in their careers.
Join us and grow together.
About the position:
Reporting to the Regional Controller, the Manager of Operational Costs and Investments is responsible for the entire process as well as the accounting and business planning team surrounding operational costs and capital investments for North American Copper operations.
More specifically, you will have to:
Lead the team responsible for the accounting, planning and analysis related to the operating costs and capital investments of the Copper Assets for North America
Lead and improve accounting and financial planning activities for operational costs and capital investments
Provide information and performance analysis related to operational cost activities to the management team for decision-making purposes
Support operations in planning, budgeting and forecasting operational expenses and ensure alignment with business strategy
Participate in the month-end process by reviewing the activities of his team
Participate in the process of improving the department's activities as well as in projects to update cost and capital management systems
Ensure the proper application of compliance controls and compliance with the processes and standards in force
Work in close collaboration with the other members of his team as well as the other departments in order to achieve the objectives of his department
Do you have what it takes?
Bachelor's degree in accounting or business administration accounting or finance profile combined with a minimum of 10 years of experience in a similar position
Hold a CPA professional designation
Experience in planning and presenting financial information in a mining, industrial or manufacturing environment in a public or international company context (an asset)
Excellent ability to interpret operational factors and relate them to financial impacts
Knowledge of SAP software (asset)
Excellent communication skills at all levels, demonstrated by the ability to establish excellent working relationships
Languages:
Bilingual (English and French)
Department

Accounting/Finance

Remote status

Hybrid Remote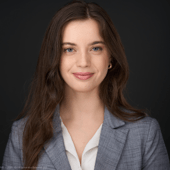 Contact
Clara D'Alessandro
Conseillère en acquisition de talents / Talent Acquisition Advisor – HR
Accounting/Finance
·
Hybrid Remote
Gestionnaire des Coûts Opérationnels et des Investissements
Loading application form
Already working at Integria Consulting?
Let's recruit together and find your next colleague.