Gestionnaire de comptes
We usually respond within a day
Nous vous offrons l'opportunité de continuer votre parcours de carrière avec une équipe chevronnée, et de travailler dans un environnement dynamique avec une ambiance familiale.
Nous offrons une gamme complète d'avantages sociaux à ses employés (incluant programme de reconnaissance et assurance collective).
Description du poste
Assurer le service de la clientèle d'affaires qui lui est confiée et conserver la clientèle par un service de qualité supérieure.
Responsabilités
Conseiller et répondre adéquatement aux besoins de la clientèle, par un service personnalisé, rapide et courtois, et exécuter efficacement le traitement des demandes;
Collaborer à l'identification et à l'analyse des risques pour la clientèle;
Procéder aux renouvellements de la clientèle dans les délais prévus, analyser et mettre à jour des dossiers de renouvellement documents CSC (Concept de Service Client);
Participer activement dans la mise en marchée des comptes lors des renouvellements et obtenir les informations pertinentes, propositions et questionnaires à compléter dans le cadre du CSC;
Aviser les assureurs des modifications dans les plus brefs délais;
Expliquer aux clients la nature et le coût des services offerts et fournir de l'information sur les réclamations concernant son dossier;
Collaborer avec les directeurs de comptes afin de planifier la stratégie du dossier (renouvellements, améliorations de couvertures, etc.);
Développer le potentiel de la clientèle;
Respecter les politiques et procédures du service et de l'entreprise;
Toutes tâches connexes et liés aux responsabilités du gestionnaire de comptes.
Compétences recherchées
Connaissance des solutions d'assurance des entreprises (moyennes et grandes entreprises);
Habiletés en analyse des besoins d'assurance de la clientèle;
Service à la clientèle;
Sens de la communication;
MS Office (Outlook, Word, Excel);
Travail d'équipe.
Exigences préalables
Certificats de l'AMF (Courtier en assurance de dommages des entreprises);
Expérience de travail pertinent d'au moins 2 ans;
Bilinguisme.
---
We offer you the opportunity to continue your career path with an experienced team, and to work in a dynamic environment with a family atmosphere.
We offer a full range of employee benefits (including recognition program and group insurance).
Job Description
Ensure the service of the business customers entrusted to it and retain customers through superior service.
Responsibilities
Advise and respond appropriately to customer needs, through personalized, fast and courteous service, and efficiently process requests
Collaborate in the identification and analysis of risks for customers
Perform customer renewals on time, analyze and update CSC document renewal files (Customer Service Concept)
Actively participate in the marketing of accounts during renewals and obtain relevant information, proposals and questionnaires to complete as part of the CSC
Notify insurers of changes as soon as possible
Explain to clients the nature and cost of the services offered and provide information on complaints concerning their file
Collaborate with account managers to plan the strategy of the file (renewals, coverage improvements, etc.)
Develop the potential of the clientele
Comply with departmental and company policies and procedures
All related tasks and related to the account manager's responsibilities.
Required skills
Knowledge of business insurance solutions (medium and large businesses);
Skills in analyzing customer insurance needs
Customer service
Communication skills
MS Office (Outlook, Word, Excel)
Teamwork.
Requirements
AMF certificates (Broker in business damage insurance)
Relevant work experience of at least 2 years
Bilingualism
Remote status

Hybrid Remote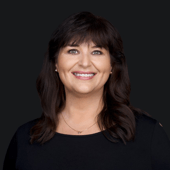 Contact
Mandy Danko
Conseillère principale en acquisition de talents / Senior Talent Acquisition Advisor – HR
Already working at Integria Consulting?
Let's recruit together and find your next colleague.