Directeur/Directrice de comptes
We usually respond within a day
Nous vous offrons l'opportunité de continuer votre parcours de carrière avec une équipe chevronnée, et de travailler dans un environnement dynamique avec une ambiance familiale.
Nous offrons une gamme complète d'avantages sociaux à ses employés (incluant programme de reconnaissance et assurance collective).
Description du poste
Assurer le service de courtage à notre clientèle de la Gestion privée (clientèle VIP).
Responsabilités
Recevoir les appels des assurés, leur fournir l'information et conseil requis, et procéder selon leur demande ;
Négocier les conditions auprès des assureurs selon le besoin ;
Développer et maintenir une relation d'affaires solide avec ses clients et s'assurer que le portefeuille soit toujours à jour ;
Répondre aux demandes de soumission des assurés et placer les risques auprès des assureurs ;
Traiter la mise à jour des renouvellements ;
Faire les suivis tel que requis ;
Solliciter les polices orphelines ;
Effectuer toute autre tâche connexe à la demande du supérieur.
Compétences recherchées
Connaissance du marché américain, un atout ;
Connaissance de SigXP, Compu Quote, RSA, un atout ;
Talents en communication et en négociation ;
Habileté à offrir un service de qualité auprès d'une clientèle exigeante ;
À l'écoute des besoins des clients internes et externes ;
Autonomie et professionnalisme ;
Sens de l'initiative et de la débrouillardise ;
Dynamique, discipliné, organisé et efficace ;
Orienté vers le travail d'équipe.
Exigences préalables
Diplôme d'études collégiales ou équivalent et certificat de l'Autorité des marchés financiers ;
Minimum 3 ans d'expérience dans le domaine de l'assurance, avec les assureurs Chubb, Prestige, Ovation, RSA, Intact, Unique, etc. ;
Bilinguisme à l'oral et à l'écrit.
---

We offer you the opportunity to continue your career path with an experienced team, and to work in a dynamic environment with a family atmosphere.
We offer a full range of employee benefits (including recognition program and group insurance).
Job Description
Provide brokerage services to our Private Management clients (VIP clients).
Responsibilities
Receive calls from policyholders, provide them with the information and advice required, and proceed according to their request
Negotiate conditions with insurers as needed
Develop and maintain a solid business relationship with its clients and ensure that the portfolio is always up to date
Respond to quote requests from policyholders and place risks with insurers
Process renewal updates
Follow up as required
Request orphan policies
Perform any other related task at the request of the superior
Required skills
Knowledge of the American market, an asset
Knowledge of SigXP, Compu Quote, RSA, an asset
Communication and negotiation skills
Ability to provide quality service to a demanding clientele
Listening to the needs of internal and external customers
Autonomy and professionalism
Sense of initiative and resourcefulness
Dynamic, disciplined, organized and efficient
Teamwork oriented.
Requirements
College diploma or equivalent and certificate from the Autorité des marchés financiers
Minimum 3 years of experience in the field of insurance, with insurers Chubb, Prestige, Ovation, RSA, Intact, Unique, etc.
Bilingualism orally and in writing.
Remote status

Hybrid Remote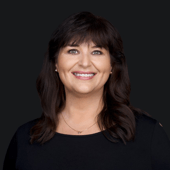 Contact
Mandy Danko
Conseillère principale en acquisition de talents / Senior Talent Acquisition Advisor – HR
Directeur/Directrice de comptes
Loading application form
Already working at Integria Consulting?
Let's recruit together and find your next colleague.