Accounting/Finance
·
Hybrid Remote
Directeur(trice) des finances (M)
We usually respond within a day
Notre équipe des finances vous propose une opportunité de carrière passionnante!
En tant que membre de l'équipe de haute direction, vous serez le bras droit du directeur général et fournirez des informations financières et axées sur les données en tant que partenaire commercial(e) et conseiller(ière) de confiance. À titre de directeur(trice) des finances, vous serez au centre de tout ce qui concerne la croissance et la rentabilité de l'entreprise. Vous travaillerez avec tous les services pour comprendre les principaux indicateurs de performance fondamentaux de l'entreprise afin d'aider au développement des stratégies pour atteindre les objectifs de l'entreprise.
En tant que leader financier(ière) de l'organisation, vous posséderez les meilleures pratiques en matière de rapports, de contrôles internes, de systèmes, de conformité et de gouvernance d'entreprise. Ce poste exige une personne motivée et énergique qui est minutieuse et peut répondre aux exigences d'un environnement de travail au rythme rapide. Le/La candidat(e) idéal(e) sera un(e) gestionnaire de personnes efficace doté(e) d'une solide expérience en livraison de résultats financiers dans les équipes fonctionnelles d'une entreprise de logiciels.
Responsabilités :
Superviser toutes les opérations financières et les processus de prévision financière, de production de rapports et d'analyses
Maîtriser tous les aspects de la comptabilité et de la règlementation pertinente, notamment la conformité aux IFRS et aux politiques comptables d'entreprise
Établir des partenariats avec la haute direction pour l'élaboration et l'atteinte des objectifs financiers
S'assurer que les processus de planification et analyse financières sont robustes et comprennent la coordination, l'analyse et la communication du rendement financier à l'équipe de direction et de gestion du portefeuille
Encadrer et développer les principaux talents au sein de l'équipe des finances grâce à des plans de développement détaillés et réalisables
Motiver et diriger l'ensemble des membres de l'équipe financière et promouvoir une culture de haute performance et d'amélioration continue
Fournir une orientation de contrôle et une surveillance financière des demandes de propositions, des soumissions, des devis et des processus de preuve de faisabilité
Appuyer la conception et la mise en œuvre d'un processus d'estimation des coûts plus efficace et contrôlé
Diriger la transformation des analyses financières loin de l'analyse axée sur Excel et vers les extrants axés sur l'intelligence d'affaires et l'orientation commerciale enrichie
Être prêt(e) à se familiariser avec les outils de rapport financier de l'entreprise, notamment Dynamics Great Plains et Adaptive Insights
Faire preuve en tout temps d'un jugement indépendant et d'un pouvoir discrétionnaire en matière d'importance financière
Maintenir un cadre de contrôle interne approprié pour l'ensemble de l'organisation; renforcer les contrôles internes existants
Exigences :
Bilinguisme (français et anglais)
Plus de 5 ans d'expérience en comptabilité ou en finance, de préférence dans un environnement technologique ou basé sur la production
Titre professionnel en comptabilité — CPA
Ambition, ouvert(e) à la mobilité et cherchant à progresser dans une grande entreprise mondiale
Volonté de travailler dans un environnement trépidant et d'investir les heures nécessaires pour accomplir le travail
Compétences interpersonnelles pour mettre l'entreprise au défi tout en entretenant des relations solides à la fois avec l'équipe des finances et celles des autres fonctions
Grandes compétences en analyse, ainsi qu'une très grande minutie et précision
Capacité à recueillir des données, établir des faits, tirer des conclusions valides et proposer des solutions
Une connaissance poussée d'Excel est requise
Une connaissance de Microsoft Dynamics Great Plains est un atout
Des déplacements en Amérique du Nord pourraient être requis (jusqu'à 10 % du temps)

Our Finance team has an exciting career opportunity for you!
As a member of the senior leadership team, you will be the right hand of the General Manager providing financial and data driven insights as a business partner and trusted advisor. As the Director of Finance, you will be at center of all things relating to business growth and profitability. You will work with all departments to understand the fundamental KPI's of the business to help develop strategies to reach company targets.
As the financial leader for the organization, you will own best practices in reporting, internal controls, systems, compliance, and corporate governance. This position requires a motivated, energetic person who is detail oriented and can meet demands of a fast-paced working environment. The ideal candidate will be an effective people manager with solid experience in delivering financial results across functional teams in a software company.
Responsibilities:
Oversee all financial operations and financial forecasting, reporting and analysis processes
Proficiency in all aspects of accounting and pertinent regulations including IFRS compliance and corporate accounting policies
Partner with senior management in developing and achieving financial goals
Ensure FP&A processes are robust and include coordination, analysis, and reporting of the financial performance to the Leadership Team, Portfolio Management
Coach and develop key talent within Finance team through detailed, actionable development plans
Motivate and lead entire finance team members and promote a culture of high performance and continuous improvement
Delivers controlling direction and financial oversight of RFPs, bids, quotes, and POC processes
Support design and implementation of more effective and controlled cost estimate process
Lead transformation of financial analyses away from excel driven analysis and toward business intelligence driven output and enriched business guidance
Become knowledgeable on the company's financial reporting tools including Dynamics Great Plains and Adaptive Insights
Consistent exercise of independent judgment and discretion in matters of financial significance
Maintain appropriate internal control framework for the entire organization; strengthen existing internal controls
Requirements:
Bilingual French and English
5+ years accounting or finance experience, preferably in a technology or production-based environment
Professional accounting designation - CPA
Career-minded, open to mobility, and looking to progress in a large global company
Willingness to work in a fast-paced environment and the hours necessary to get the job done
Interpersonal skills to challenge the business while maintaining strong relationships both within finance and across other functions
Strong analytical skills required with a high-level attention to detail and level of accuracy
Ability to gather data, establish facts, draw valid conclusions, and propose solutions
Advanced knowledge of Excel is required
Knowledge of Microsoft Dynamics Great Plains a plus
North American travel may be required (up to 10%)
Department

Accounting/Finance

Remote status

Hybrid Remote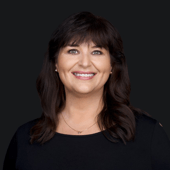 Contact
Mandy Danko
Conseillère principale en acquisition de talents / Senior Talent Acquisition Advisor – HR
Accounting/Finance
·
Hybrid Remote
Directeur(trice) des finances (M)
Loading application form