Chef de produit, Solutions de formation
We usually respond within a day
Chef de produit, Solutions de formation
Location : Montréal, QC
Le titulaire de ce poste est responsable du succès de nos produits.
Le chef de produit veille à ce que nos idées répondent à un besoin important du marché par le biais d'un produit que les clients peuvent facilement adopter dans leurs activités quotidiennes, tout en s'assurant qu'on a les capacités de le produire de façon à faire des profits!
Responsabilités :
Responsable de tous les investissements en produits dans un domaine de formation spécifique, de la conception à la fin du cycle de vie du produit :

Simulations de formation des opérateurs.
Modules de soutien pour l'instructeur, l'administrateur et autres.
Services professionnels connexes (formation des formateurs, mise en service, etc.)
Stratégie de documentation du produit (manuels de l'utilisateur, notes de mise à jour, documents de description du produit) et validation du contenu.
Collaborer avec le service à la clientèle pour identifier les correctifs ou améliorations et les solutions de contournement nécessaires.
Être le premier utilisateur du produit.

o Savoir comment le produit est utilisé par l'instructeur-formateur et l'opérateur étant formé.
o Comprendre et proposer des améliorations en matière d'installation et de maintenance.
Effectuer des études de marché afin d'identifier les opportunités de croissance pour le produit.
Découvrir les problèmes du marché qui valent la peine d'être résolus à partir des besoins des clients.
Collaborer avec les équipes de développement pour identifier les solutions qui méritent d'être développées.
Suivre les exigences requises pour des opportunités de vente spécifiques
Gérer les experts en la matière afin de contribuer à la qualité du produit.
Collaborer avec l'équipe d'ingénieurs pour déterminer ce qui sera ajouté au produit.
Établir des analyses de rentabilité pour le produit et les clients

o Examiner l'adéquation produit/marché et le retour sur investissement, à la fois pour nous et pour les clients du produit.
o Découvrir les problèmes du marché qui valent la peine d'être résolus à partir des besoins des clients.
o Collaborer avec les équipes de développement pour identifier les solutions qui méritent d'être développées.
o Suivre les exigences requises pour des opportunités de vente spécifiques
o Gérer les experts en la matière afin de contribuer à la qualité du produit.
Construire et maintenir une feuille de route pluriannuelle et des plans de mise en production pour le produit.

o Travailler dans le cadre de la vision de l'équipe de direction, construire un plan stratégique pluriannuel.
o Hiérarchiser les thèmes en fonction des besoins du marché et de l'analyse de la concurrence.
Fournir un soutien aux ventes et au marketing avec la définition du produit, la stratégie de tarification, la proposition de valeur concurrentielle et le matériel actualisé.
o Élaborer une stratégie de tarification efficace
o Créer une proposition de valeur concurrentielle
o Soutenir le marketing lors du lancement du produit
o Gérer le programme bêta pour le développement de nouveaux produits
o Élaborer des tableaux de bord pour l'analyse des données relatives à la santé des produits.
o Soutenir les propositions de services professionnels
o Maintenir à jour les définitions des UGS et les documents d'appui.
Gestion des processus agiles avec les parties prenantes et l'équipe de développement

o Aligner les parties prenantes
o Mener des sessions de brainstorming et contribuer à la génération d'idées pour l'innovation produit
o Effectuer les activités du propriétaire du produit : scrum, backlog du produit ; priorités fonctionnelles ; objectifs du sprint ; révision/validation des histoires et du sprint.
Exigences :
~7 ans d'expérience en gestion de produits, dont au moins 5 ans dans un secteur technologique
Réussite avérée dans la supervision de tous les éléments du cycle de vie du développement de produits.
Expérience dans un environnement multidisciplinaire, gestion de plusieurs parties prenantes.
Solides compétences en matière de découverte des clients et des meilleures pratiques.
Excellentes compétences en communication (anglais nécessaire, français fonctionnel requis)
Solides compétences en matière de présentation
Connaissance de la méthodologie agile
Disponible pour voyager 10% du temps
Appétit pour le travail d'équipe et la réussite !
---

Product Manager, Training Solutions

 Location: Montreal, QC
The role is accountable for the success of our products.
The Product Manager role ensures that our ideas solve an important market need by a product, that customers can easily adopt in their day-to-day operations; while we have a reasonable way to build it, that is financially viable for our business.
Responsibilities
Responsible for all product investments in specific training area from inception to end of product life cycle:
Operator training simulations
Supporting modules for instructor, administrator and more
Related professional services (train-the-trainer, commissioning, etc.)
Product documentation strategy (user manuals, release notes, product description documents) and validation of the content
Collaborate with customer support to identify required product fixes and workarounds
Be the first user of the product
Know how the product is used by instructors and operators.
Understand, and propose improvements, in installation and maintenance.
Perform market research activity to identify growth opportunities for the product.
Discover market problems worth solving opportunities from customer needs
Collaborate with the development teams to identify solutions worth building
Track requirements needed for specific sales opportunities
Manage subject matter experts to contribute to product quality
Collaborate with the engineering team to determine what will be added to the product.
Establish business cases for the product and clients

Review product/market fit
ROI, both for the company and for product clients
Support Release Plans
Work with development to define and confirm release schedules
Support sales and manage effectively customer expectations
Build and maintain a multi-year roadmap and release plans for the product

Work within vision from executive team, build a strategic, multi-year plan
Prioritize themes based on market needs and competitive analysis
Provide Sales and Marketing support with the product definition, pricing strategy, competitive value proposition and up to date material

Building an effective pricing strategy
Creating competitive value proposition pitch
Support marketing with product launch
Manage beta program for new product development
Build dashboards for data-driven analysis of product health metrics
Support professional service proposals
Keep the SKU definitions and supporting materials up to date


Agile process management with stakeholders and development team

Align stakeholders
Conduct brain-storming sessions and contribute to idea generation for product innovation
Perform product owner activities: scrum, product backlog; functional priorities; sprint goals; story and sprint review/validation
Requirements:
~7 years experience in product management with at least 5 in a technological industry
Proven success in overseeing all elements of the product development lifecycle
Experience in a multi-disciplinary environment, managing multiple stakeholders
Strong customer discovery skills and best practices.
Excellent communication skills (English necessary, functional french required)
Strong presentation skills
Knowledge of agile methodology
Available to travel 10% of the time
Appetite for teamwork and success!
Remote status

Hybrid Remote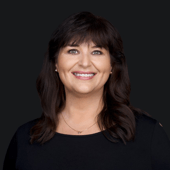 Contact
Mandy Danko
Conseillère principale en acquisition de talents / Senior Talent Acquisition Advisor – HR
Chef de produit, Solutions de formation
Loading application form