Directeur(trice) des ressources humaines
We usually respond within a day
Aperçu du poste :
Le directeur/rice des ressources humaines procure un soutien fonctionnel pour la région et gère la conception, le développement, la mise en œuvre et le maintien des programmes et service de ressources humaines dans les domaines suivants : planification RH, recrutement et sélection, orientation/accueil, gestion du rendement (discipline progressive et cessation d'emploi), santé et sécurité, rémunération et avantages sociaux, relations de travail avec les employés, formation et développement, récompenses et reconnaissance, engagement des employés, communications.
Tâches et responsabilités principales :
Travailler les ressources humaines de l'entreprise et avec les équipes de gestion de l'usine pour effectuer la planification des ressources humaines et le développement organisationnels pour encourager un environnement de travail positif et productif.
Développer, recommander, mettre en œuvre et maintenir les politiques et les programmes en matière de ressources humaines au sein de l'usine afin d'accroître la compréhension de la gestion, de la supervision ou des relations avec les employés afin de se conformer aux lois provinciales.
Guider les employés et les gestionnaires en ce qui concerne les politiques, les valeurs, les programmes, l'administration et l'interprétation pour s'assurer que les questions RH sont traitées de façon constante et rapide.
Superviser la gestion quotidienne des ressources humaines, comme la préparation des descriptions de postes, les ententes, des documents liés aux mesures disciplinaires, les lettres de cessation d'emploi, des griefs, de l'arbitrage, des problèmes de réglementation, etc.
Superviser, coordonner et soutenir les gestionnaires au cours du processus de recrutement et de sélection, comme créer et publier les offres d'emploi, effectuer et organiser les entrevues, effectuer les vérifications des antécédents et les tests nécessaires à l'embauche et présenter des offres/ententes d'emploi.
Soutenir les formations en matière de santé et de sécurité, inspections du lieu de travail, les rapports d'accident et les enquêtes ainsi que les plans de retour au travail après des blessures ou des maladies liées ou non au lieu de travail.
Effectuer des séances d'accueil pour les nouveaux employés, ce qui comprend le soutien de l'équipe de direction concernant la probation, la révision/évaluation continue pour déterminer si l'employé convient au type d'emploi. Soutenir les systèmes de gestion du rendement.
Planifier les évaluations des employés et consulter la direction à ce sujet.
S'assurer de la rétention des gestionnaires, du personnel administratif et des employés horaires est maintenue à un niveau acceptable.
Utiliser les connaissances, l'expérience et l'interprétation des de la dynamique de l'usine pour comprendre et déterminer les besoins en formation de tout le personnel.
Superviser et gérer la formation et le développement, la planification de succession et la gestion du rendement pour assurer une culture de travail axée sur le rendement.
Conseiller la direction et les employés concernant toute question. Interpréter et administrer les politiques et les programmes dans l'objectif de résoudre des problèmes liés au travail.
Préparer et réviser la documentation avec la direction dans le cas de mesures disciplinaires.
Conseiller la direction en matière de mesures disciplinaires.
Traite de tous les licenciements d'employés au niveau de l'usine (volontaires et involontaires), y compris tous les documents associés, les réunions de licenciement ou les entretiens de fin d'emploi.
Dirige les programmes et activités d'engagement des employés au niveau de l'usine, y compris les activités de communication / réunions avec les employés, de récompense, d'appréciation et de reconnaissance.
Identifie les opportunités d'amélioration continue grâce à la rationalisation des processus afin d'améliorer l'efficacité et d'améliorer le service client aux parties prenantes au sein de l'organisation.
Diriger et promouvoir les initiatives en matière de diversité et d'inclusion.
Connaissances et compétences requises :
Aptitudes pour les communications orales et écrites.
Capacité à travailler efficacement dans un environnement dynamique à grand volume.
Capacité à effectuer plusieurs tâches à la fois et à gérer les conflits de priorité.
Capacité à travailler de façon indépendante ou en équipe. Capacité à garder les renseignements confidentiels.
Capacité éprouvée à offrir un excellent service à la clientèle.
Excellentes aptitudes à titre de communicateur et capacité à s'adresser à tous les niveaux de l'organisation.
Capacité à gérer plusieurs projets avec des tâches qui se chevauchent et à travailler avec un minimum de supervision.
Capacité à parler, à lire, à écrire, à s'adresser à des groupes ou à des individus, à effectuer des enquêtes et à effectuer du mentorat en français et en anglais.
Expérience de travail et formation requise:
Baccalauréat en gestion des ressources humaines ou équivalent
Désignation de CRHA préférée.
Dix (10) années d'expérience progressive dans le domaine des ressources humaines, de préférence dans un environnement de fabrication de produits alimentaires avec une responsabilité en matière de santé et de sécurité.

---
---
Position Overview: 
The Human Resources Manager provides functional support across the Region and manages the design, development, implementation and maintenance of Human Resource programs and services in the following areas: Human Resources Planning, Recruitment and Selection, Orientation/On-boarding, Performance Management including progressive discipline and termination, Health and Safety, Compensation and Benefits, Employee Relations, Training and Development, Reward and Recognition and Employee Engagement and Communications.
Primary Duties & Responsibilities:
Partners with the Plant Management team(s) to provide guidance in human resource planning and organizational development to foster and maintain a positive and productive work environment. 

Develops, recommends, implements, and maintains policies and programs for human resources function at the Plant level to foster understanding of and improvement in management, supervisory or employee relations that adhere to Provincial legislation.
Guide leaders and employees with respect to Company policies, Values, HR programs administration and interpretation to ensure HR matters are handled consistently and in a timely manner. 

Oversees the day-to-day management of the Human Resources function including preparing job descriptions, employment agreements, disciplinary/corrective action documents, termination letters, dealing with grievances and arbitration and employment regulatory matters, etc. 

Oversees, coordinates, and supports Managers in the recruitment and selection process including creating/posting job advertisements, conducting/scheduling interviews, employment reference/background checks and pre-employment testing and presenting comprehensive employment offers/agreements. 

Supports Health & Safety training, workplace inspections, accident reports and investigations, return to work plans for both occupational and non-occupational injuries and illnesses. 

Conducts comprehensive new employee on-boarding sessions including supporting management team in probation and ongoing review/assessment to determine if employee is suitable for ongoing employment. 

Supports performance management systems, plans and practices and consults with management on employee performance evaluations.
Ensures management, administrative and hourly production employee retention at the facility is maintained at an acceptable level. Uses knowledge, experience, and continuous interpretation of facility dynamics to help understand and determine the training and educational needs of the hourly, administrative, management employees. 

Oversees and manages plant training and development, succession planning and performance management to ensure a high-performance work culture. 

Serves as link and counsels management and employees by handling questions, interpreting, and administering policies and programs striving to resolve work-related issues. 

Prepares and reviews documentation with management to support disciplinary and corrective action procedures; counsels/supports management in disciplinary action.
Deals with all employee terminations at the plant level (voluntary and involuntary) including all associated paperwork, termination meetings or exit interviews. 

Leads employee engagement programs and activities at the plant level including employee communications/meetings, rewards, appreciation, and recognition activities. 

Identifies opportunities for continuous improvement through streamlining of processes to improve efficiency and enhance customer service to stakeholders within the organization. 

Leads and promotes Regional Diversity & Inclusion initiatives. 

Knowledge and Skill Requirements: 

Excellent verbal and written communication skills

Ability to work effectively in a high volume and fast paced work environment

Ability to multi-task and mange conflicting priorities

Ability to work independently as well as part of a team

Must be able to maintain a high level of confidentiality
Demonstrated ability to provide excellent customer service to all stakeholders
Must be a confident communicator and must be able to effectively present to all 
levels of the organization

Ability to effectively manage multiple projects with overlapping tasks and work 
independently with minimal supervision

Bilingual skills: speak, read, write, address groups, individuals, conduct investigations, counseling, training, mentoring in both the English and French 
language (as applicable to the region)
Work Experience and Educational Requirements: 

Bachelor's degree in H.R. Management or equivalent
CHRP designation preferred. 

Ten (10) years of progressive Human Resources generalist experience preferably in 
a food manufacturing environment with health & safety responsibility. 

Department

HR

Role

HR Manager

Remote status

Hybrid Remote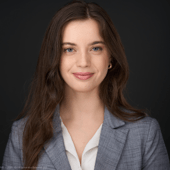 Contact
Clara D'Alessandro
Conseillère en acquisition de talents / Talent Acquisition Advisor – HR
Directeur(trice) des ressources humaines
Loading application form