Partenaire d'affaires rh /Gestionnaire des rh (Plateau)
We usually respond within a day
Vous êtes un(e) professionnel(le) des ressources humaines créatif(ve) et généraliste dans l'âme? Vous êtes passionné(e) par le travail dans l'industrie du logiciel et de la technologie et vous avez l'expérience nécessaire pour soutenir la croissance des entreprises grâce à une mise en œuvre efficace des pratiques RH ? Nous avons actuellement un poste à pourvoir pour un(e) Gestionnaire des ressources humaines / Partenaire d'affaires ressources humaines qui peut se lancer et faire la différence.
En tant que partenaire au quotidien, le/la partenaire d'affaires ressources humaines joue le rôle de consultant auprès de la direction et des employés en ce qui concerne les ressources humaines et les questions commerciales connexes. Il/Elle évalue et anticipe les besoins en matière de ressources humaines. En communiquant ces besoins de manière proactive avec le département des ressources humaines et la direction de l'entreprise, le titulaire élabore et met en œuvre des solutions intégrées. Le/la partenaire d'affaires ressources humaines crée des partenariats au sein de la fonction RH afin de fournir à la direction et aux employés des services à valeur ajoutée qui reflètent les objectifs commerciaux de l'organisation. Le/la partenaire d'affaires ressources humaines acquiert et maintient un niveau efficace de connaissance de la situation financière, de la culture et de la concurrence des unités d'affaires. Ce poste est placé sous l'autorité du directeur général et du vice-président des ressources humaines.
RESPONSABILITÉS :
Travailler en étroite collaboration avec la direction et les employés afin d'améliorer l'engagement des employés, de renforcer le moral, d'augmenter la productivité et la rétention ;
Rechercher et interviewer des candidats pour tous les niveaux de postes ;
Approche proactive de l'engagement et du développement de l'emploi ; établir ou mettre à jour des programmes, des politiques, des procédures et des outils ;
Gérer et résoudre des problèmes complexes liés aux relations avec les employés ;
Mener des enquêtes efficaces, approfondies et objectives ;
Fournir des orientations et des interprétations en matière de politique des ressources humaines ;
Contribuer aux restructurations des unités d'affaires et à la conception de l'organisation ;
Facilite la planification des effectifs ;
Collabore avec les dirigeants pour mener à bien les efforts de gestion des talents et de planification de la relève ;
Effectue des analyses des besoins en formation, peut créer et animer des sessions de formation pour les employés et les dirigeants, ainsi qu'évaluer et contrôler le succès des programmes de formation ;
Collaborer avec l'équipe RH au sens large pour soutenir les projets RH et la gestion du SIRH ;
Maintenir une connaissance approfondie des exigences juridiques liées à la gestion quotidienne des employés, en réduisant les risques juridiques et en garantissant la conformité réglementaire ;
Capacité à voyager jusqu'à 40 %.
COMPÉTENCES et ATTRIBUTS :
La motivation, la créativité, l'énergie et la flexibilité nécessaires pour s'épanouir dans notre environnement dynamique et en constante évolution ;
Sens des affaires et compétences analytiques, avec la capacité de créer ou de réviser les processus/programmes RH et d'utiliser les mesures appropriées pour fournir des solutions innovantes ;
Solide connaissance de la réglementation canadienne en matière d'emploi (la connaissance de la réglementation américaine est un atout) ;
Expérience avérée dans la mise en place de processus visant à attirer les meilleurs talents Solides compétences en matière de conseil ;
Capacité à gérer plusieurs tâches simultanées et à travailler efficacement jusqu'à leur terme, en faisant preuve d'un bon jugement professionnel ;
Excellentes aptitudes à la communication orale et écrite ;
Esprit d'équipe, orientation vers le service à la clientèle et attitude positive;
Haut niveau de flexibilité, d'engagement et de performance ;
Bilingue français et anglais.
EXPÉRIENCE PROFESSIONNELLE ET FORMATION :
Minimum de 5 ans de connaissance pratique de plusieurs disciplines des ressources humaines, y compris le cycle complet de recrutement, la législation canadienne sur l'emploi, l'engagement des employés, la conception de programmes de ressources humaines ;
Expérience de la gestion de projets à grande échelle ;
Expérience de travail dans un environnement décentralisé et multi-unités ;
Titre de CRHA ou équivalent ;
Formation postsecondaire axée sur la gestion des ressources humaines, de préférence une licence ;
---

Are you a creative HR Professional who is a generalist at heart? Do you have a passion for working in the software and technology industry and have the right amount of experience to support the growth of businesses with effective delivery of HR practices? We currently have an opening for an HR Manager/HR Business Partner who can jump in and make a difference.
As the day-to-day partner, the HRBP serves as a consultant to management and employees on Human Resources and related business issues. The HR Manager/HRBP assesses and anticipates HR-related needs. Communicating needs proactively with our HR department and business management, the HRBP will develop and implement integrated solutions. The HRBP creates partnerships across the HR function to deliver value-added service to management and employees that reflect the business objectives of the organization. The HRBP will gain and maintain an effective level of business acumen about the business units' financial position, culture, and competition. This position reports to the General Manager with a dotted line to the VP HR.

RESPONSIBILITIES:
Works closely with leadership and employees to improve employee engagement, build morale, increase productivity and retention
Sources and interviews for all levels of positions
Proactive approach to employment engagement and development; establish or update programs, policies, procedures, and tools.
Manage and resolve complex employee relations issues. Conducts effective, thorough, and objective investigations
Provides HR Policy guidance and interpretation
Provides input on business unit restructures and organization design
Facilitates workforce planning
Works with leadership to complete talent management and succession planning efforts
Completes training needs analyses, may create and facilitate training sessions for employees and leaders, as well as evaluating and monitoring the success of training programs.
Works with broader HR team to support HR projects and HRIS management
Maintains in-depth knowledge of legal requirements related to day-to-day management of employees, reducing legal risks and ensuring regulatory compliance
Ability to travel up to 40%
SKILLS and ATTRIBUTES:
The motivation, creativity, energy and flexibility to thrive in our dynamic, fast-moving environment
Business acumen and analytical skills, with the capability to create or revise HR processes/programs and use appropriate metrics to provide innovative solutions
Solid understanding of Canadian employment regulations (Knowledge of the US regulations a plus)
Proven track record of establishing processes to attract top talent Strong consulting skills
Ability to handle multiple concurrent tasks and work efficiently to completion, using sound business judgment
Excellent verbal and written communication skills
Team player with customer service orientation and a positive attitude
High level of flexibility, commitment, and performance standards
Bilingual French and English
WORK EXPERIENCE AND EDUCATION:
Minimum of 5 years working knowledge of multiple human resource disciplines including full cycle recruitment, Canada Employment Legislation, employee engagement, HR program design
Experience managing large scale projects
Experience working in a decentralized, multi-unit environment
CHRL designation or equivalent
Post-secondary education with a focus on Human Resource Management, Bachelor's degree preferred
Department

HR

Remote status

Hybrid Remote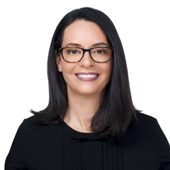 Contact
Samantha Bateman
Directrice, relations clients / Client Relationship Director – HR
Partenaire d'affaires rh /Gestionnaire des rh (Plateau)
Loading application form