Conseiller(e) principal(e), diversité et inclusion (Laval)
We usually respond within a day
À propos du poste:
Êtes-vous prêt à pousser les limites et à être un champion de la diversité et l'inclusion? Alors continuez à lire car nous avons peut-être le rôle qu'il vous faut !
Ce nouveau rôle fait partie de notre équipe de ressources humaines au bureau corporatif, division cuivre à Laval, QC. Le conseiller(e) en diversité et inclusion jouera un rôle de soutien clé dans la mise en place de notre stratégie régionale et dans le soutien aux sites pour l'exécution des initiatives associées. En tant qu'ambassadeur régional de la diversité et inclusion qui inspire les autres, ce rôle te donnera l'opportunité de diriger, de conseiller, d'éduquer et d'être un champion de notre vision D&I, tout en collaborant avec d'autres rôles clés.
Tâches principales dans ce rôle, mais sans s'y limiter:
Consolidation et analyse des données existantes, incluant le déplacement dans les sites pour comprendre les besoins actuels
Rester au courant des meilleures pratiques et les tendances dans le domaine
Analyse et suivi des indicateurs clés de performance en lien avec la stratégie et l'efficacité des initiatives D&I
Préparation des analyses de cas pour le financement, au besoin
Développement et exécution d'un plan de mise en œuvre
Révision des politiques et programmes en cours et en développement, sous l'angle de la diversité et de l'inclusion
Collaboration avec diverses parties prenantes pour la réussite du plan d'action
Fournir des conseils d'expert aux autres parties prenantes en offrant des connaissances et des conseils pour diriger des équipes diverses
Diriger des ateliers, des formations et des sessions d'intégration
Plus spécifiquement, vous aurez à:
Travailler dans un environnement dynamique.
Faire partie d'une équipe RH stratégique et collaborer avec les équipes dans les différents sites.
Tirez partie de votre créativité et vos idées innovatrices.
Avez-vous ce qu'il faut?
Certifié CRHA;
Certification en D&I
Expérience en conseil (atout);
Expérience en diversité et inclusion (3-5 ans);
Expérience d'encadrement et de soutien aux équipes;
Solides compétences interculturelles, et de communication et interpersonnelles avec une capacité éprouvée à établir la confiance, à écouter et à communiquer à travers plusieurs cultures, communautés et niveaux d'employés et de dirigeants.
Compréhension de l'industrie minière.
Autres informations:
Déplacement dans nos sites au Québec (Montréal Est et Rouyn Noranda) ainsi qu'un déplacement occasionnel dans nos sites aux États-Unis
Langues: Bilingue (français et anglais).
Ce que nous offrons:
Travailler chez nous, c'est choisir un milieu sécuritaire où le bien-être, le respect, l'équité et l'intégrité sont des priorités !
On offre un éventail d'opportunités de carrière menant à une foule de possibilités de cheminements à l'intérieur de l'entreprise !
On offre une gamme d'avantages sociaux et un régime d'assurances collectives des plus compétitifs !
Dans le présent document, le masculin est utilisé dans le seul but d'alléger le texte.
On est un employeur respectueux de l'équité en matière d'emploi et sengage à créer et à maintenir une main-dœuvre diversifiée et inclusive. Si vous avez besoin dun accommodement pendant le processus dentrevue, veuillez nous aviser de vos besoins dans votre formulaire de demande.
---

About the Position

Are you ready to push boundaries and be a D&I pioneer? Then keep reading because this might just be the role for you!
The new role is part of our Human Resources team at our regional office in Laval, Quebec. The D&I advisor will play a key supporting role in implementing our regional strategy and supporting sites in executing related initiatives. As the regional D&I ambassador who inspires others, this role will give you the opportunity to lead, advise, educate and champion our D&I vision, all while collaborating with other key roles.
Key tasks in this role, but not limited to:
Consolidation and analysis of existing data, including site visits to understand current needs
Stay abreast of best practices and trends in the field
Track and report on key data that reflect gaps
Preparation of business cases for financing, if necessary
Development and execution of an implementation plan
Review of policies and programs in progress and in development, with a diversity and inclusion angle
Collaboration with various stakeholders for the success of the action plan
Provide expert advice to other stakeholders offering knowledge and guidance to lead diverse teams.
Lead workshops, training and onboarding sessions
Specifically, the incumbent will be required to:
Operate within a dynamic work environment
Work closely with a strategy-oriented HR team and collaborate with teams in various locations
Leverage your creativity and innovative ideas
Do you have what it takes?
Certified CHRP
D&I certification
Experience in consulting (an asset);
Experience in diversity and inclusion (3-5 years)
Experience in coaching and supporting teams
Strong cross-cultural, communication and interpersonal skills with proven ability to build trust, listen, and communicate across multiple cultures, communities, and levels of employees and leaders
Understanding of the mining industry
Additional Information
Travels to our sites in Quebec (Montreal East and Rouyn-Noranda) and occasional travels to our sites in the United States.
Languages: Bilingual (English and French).
What We Offer:
Working with us means choosing a safe environment where well-being, respect, fairness and integrity are top priorities!
We offer a range of career opportunities leading to a variety of paths within the company!
We provide a range of benefits and a very competitive group insurance plan!
We are an equal opportunity employer and committed to creating and maintaining a diverse and inclusive workforce. If you require an accommodation during the interview process, please advise us of your needs in your application.
Remote status

Hybrid Remote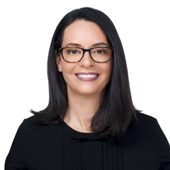 Contact
Samantha Bateman
Directrice, relations clients / Client Relationship Director – HR
Conseiller(e) principal(e), diversité et inclusion (Laval)
Loading application form