Directeur(trice), Ressources humaines
À propos du poste :
En tant que directeur des Ressources humaines de deux sites syndiqués, vous serez un dirigeant visionnaire et stratégique, en mesure de mener des initiatives pour atteindre les objectifs organisationnels et promouvoir un environnement de travail positif et productif. Vous jouerez le rôle d'ambassadeur du changement, en instituant des concepts et des pratiques de RH innovants tout en gérant efficacement l'évaluation des talents, la planification de la relève, l'acquisition des talents, les relations professionnelles et les négociations.

Dans ce rôle, vous devrez :
Leadership stratégique dans la gestion des RH
Élaborer et mettre en œuvre des stratégies de gestion des RH qui cadrent avec les objectifs de l'organisation, en tenant compte de la dynamique des deux sites syndiqués.
Exercer un leadership visionnaire, en restant au courant des tendances du secteur, des meilleures pratiques et des nouveaux concepts en matière de ressources humaines afin de promouvoir l'innovation au sein de la fonction RH.
Collaborer avec l'équipe de dirigeants et le directeur régional des RH pour aligner les initiatives sur les objectifs de l'entreprise et veiller à ce que les programmes de ressources humaines soutiennent efficacement la stratégie globale.
Évaluation des talents et planification de la relève
Diriger les processus d'évaluation des talents afin d'identifier les employés à haut potentiel et créer des plans de développement pour développer leurs compétences et les préparer à de futures fonctions de direction.
Mettre en œuvre des initiatives de planification de la relève afin de garantir une solide réserve de talents à tous les niveaux de l'organisation.
Travailler en partenariat avec les directeurs pour évaluer les besoins actuels et futurs en matière de talents, élaborer des plans de carrière et fournir des conseils sur les possibilités de développement des employés.
Acquisition et recrutement des talents
Superviser le processus d'acquisition des talents, en veillant au recrutement de candidats qualifiés et en assurant l'alignement avec l'équipe régionale des ressources humaines.
Élaborer et mettre en œuvre des stratégies de recrutement active « sourcing » innovantes, notamment en misant sur la technologie, les réseaux sociaux et les partenariats professionnels afin d'attirer les meilleurs talents.
Intégrer la diversité, l'équité et l'inclusion dans notre culture et promouvoir les avantages de cette culture pour rehausser notre positionnement et pour nous faire reconnaître comme un employeur de choix.

Relations industrielles et négociations
Jouer le rôle de point de contact principal pour les questions de relations industrielles, gérer les relations avec les représentants syndicaux et communiquer efficacement avec les employés et la direction.
Diriger les négociations des conventions collectives en garantissant des conditions justes et équitables pour l'organisation et la main d'œuvre syndiqués.
Fournir des conseils et un soutien à la direction lors des procédures de règlement des griefs, des mesures disciplinaires et d'autres problèmes liés au travail.

Gestion du changement, formation et perfectionnement
Porter les initiatives de changement organisationnel, en assurant l'efficacité de la communication, la consultation des intervenants et le succès de la mise en œuvre des programmes et des politiques RH.
Promouvoir une culture d'amélioration continue et d'engagement des employés, en encourageant l'innovation et la créativité parmi les travailleurs.
Collaborer avec les dirigeants pour élaborer et mettre en œuvre des stratégies de formation et de perfectionnement qui cadrent avec les objectifs opérationnels.

Compétences :
Baccalauréat en ressources humaines, en administration des affaires ou dans un domaine connexe
Au moins 10 années d'expérience de la fonction de gestion des RH
Expérience en tant que leader RH dans un environnement syndiqué et gestion de plusieurs sites.
Solides connaissances des lois du travail, des conventions collectives et des pratiques de gestion des relations du travail
Vision stratégique et capacité d'envisager et de mener les initiatives de gestion des RH qui cadrent avec les objectifs organisationnels
Excellentes techniques de négociation et de résolution des conflits et de résolution de problèmes
État d'esprit ingénieux et avant‑gardiste, en mesure de rester au courant des tendances et des meilleurs pratiques dans la gestion des RH
Compétences exceptionnelles en matière de communication, de leadership et de relations interpersonnelles.
Les certifications professionnelles en RH (CRHA) sont souhaitables.

Langues : Il faut pouvoir s'exprimer couramment en français et en anglais.

Déplacements : Il faut pouvoir se déplacer à intervalles réguliers entre les deux sites.

Le genre masculin est utilisé sans discrimination, pour alléger le texte.

La priorité sera donnée aux candidats ayant le droit de travailler au Canada.

On est un employeur qui respecte l'équité en matière d'emploi et qui s'engage à créer et à maintenir une main-d'œuvre diversifiée. Si vous avez besoin de mesures d'adaptation dans le processus de sélection, veuillez-nous le faire savoir.

---


About the role:
As the Human Resources Director for two unionized sites, you will be a visionary and strategic leader driving initiatives that support organizational goals and foster a positive and productive work environment. You will serve as an ambassador of change, introducing innovative HR concepts and practices while effectively managing talent review, succession planning, talent acquisition, labor relations and negotiations.

In this role, you will:
Strategic HR Leadership:
Develop and implement HR strategies aligned with the organization's objectives, considering the unique dynamics of two unionized sites.
Provide visionary leadership, staying abreast of industry trends, best practices, and emerging HR concepts to drive innovation within the HR function.
Collaborate with the leadership team and Regional Head of HR to align with initiatives with business goals and ensure HR programs effectively support the overall strategy.
Talent Review and Succession Planning:
Lead talent review processes to identify high-potential employees and create development plans to nurture their skills and prepare them for future leadership roles.
Implement succession planning initiatives to ensure a robust pipeline of talent at all levels of the organization.
Partner with managers to assess current and future talent needs, develop career paths, and provide guidance on employee development opportunities.
Talent Acquisition and Recruitment:
Oversee the talent acquisition process, ensuring the recruitment of qualified candidates and ensure alignment with regional HR team.
Develop and implement innovative sourcing strategies, including leveraging technology, social media, and industry partnerships to attract top talent.
Integrate diversity, equity and inclusion into our culture and work to promote the benefits of this culture to enhance our positioning and be recognized as an employer of choice.
Promote our employee value proposition to help retain our employees.
Labor Relations and Negotiations:
Serve as the primary point of contact for labor relations matters, managing relationships with union representatives and effectively communicating with employees and management.
Lead negotiations for collective bargaining agreements, ensuring fair and equitable terms for both the organization and the unionized workforce.
Provide guidance and support to management during grievance procedures, disciplinary actions, and other labor-related issues.
Change Management and Training and Development:
Drive organizational change initiatives, ensuring effective communication, stakeholder engagement, and the successful implementation of HR programs and policies.
Foster a culture of continuous improvement and employee engagement, encouraging innovation and creativity within the workforce.
Collaborate with leaders to develop and implement training development strategies that align with business objectives.
Qualifications:

Bachelor's degree in Human Resources, Business Administration, or a related field.
At least 10 years experience within the HR function
Proven experience as an HR leader in a unionized environment and managing multiple sites.
Strong knowledge of labor laws, collective bargaining agreements, and labor relations practices.
Strategic mindset with the ability to envision and drive HR initiatives aligned with organizational goals.
Demonstrated experience in talent review, succession planning, and talent acquisition strategies.
Excellent negotiation, conflict resolution, and problem-solving skills.
Innovative and forward-thinking mindset, keeping up-to-date with HR trends and best practices.
Exceptional communication, leadership, and interpersonal skills.
Professional certifications in HR (CHRA) are desirable.

Language: Must be fluent in French and in English

Travel: Travel regularly between both sites

What we offer:
A workplace culture that encompasses safety, integrity, responsibility, openness, simplicity, and entrepreneurialism
A comprehensive and competitive benefits plan
Flexible work arrangements
Employee wellness programs
Professional growth opportunities

The masculine gender is used, without discrimination, to lighten the text.

Priority will be given to candidates with full working rights in Canada.

We are an equal-opportunity employer and is committed to creating and maintaining a diverse and inclusive workforce. If you require accommodation in the selection process, please advise us.

Department

HR

Role

HR Director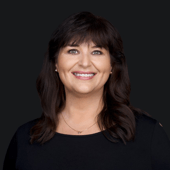 Contact
Mandy Danko
Conseillère principale en acquisition de talents / Senior Talent Acquisition Advisor – HR
Directeur(trice), Ressources humaines
Loading application form