Directeur(trice) principal(e) de la paie et des avantages sociaux - Brossard ou Calgary
We usually respond within a day
En tant qu'opérateur de premier plan et intégrateur mondial de la mobilité, nous offrons aux passagers la liberté de se déplacer quand et comme ils le souhaitent. Nous sommes fiers de fournir chaque jour 11 millions de trajets à des passagers dans 20 pays, grâce à des services de transport efficaces, faciles à utiliser et respectueux de l'environnement, qui relient les personnes et les communautés. Notre approche repose sur des partenariats à long terme avec les autorités publiques et les entreprises, ainsi que sur la recherche inlassable des solutions de mobilité les plus sûres, de la meilleure qualité et les plus innovantes. Passionnés, engagés, efficaces et partenaires, nos 83 000 employés évoluent dans un monde où la mobilité nous permet d'aller plus loin.
Aperçu du poste
Le rôle peut être basé à Calgary (Alberta) ou à Brossard (Québec). Relevant du directeur financier, le directeur principal de la paie et des avantages sociaux supervisera le processus d'administration de la paie et des avantages sociaux pour notre organisation. L'expertise et l'attention aux détails seront essentielles pour assurer la conformité aux lois et aux politiques de l'entreprise. Le directeur de la paie et des avantages sociaux travaillera en étroite collaboration avec des équipes interfonctionnelles, notamment les RH, pour gérer efficacement les opérations de paie et d'avantages sociaux.
Responsabilités principales
Traitement de la paie
Collaborer avec le prestataire tiers pour assurer le traitement transparent de la paie de notre division Ouest (2 500 employés) et des employés de l'entreprise, y compris le calcul précis des salaires, des taxes, des déductions et des contributions aux avantages sociaux.
Constituer une équipe de quatre experts composés de techniciens, d'analystes et d'administrateurs pour soutenir le traitement par un tiers.
Maintenir une compréhension approfondie des lois du travail pertinentes, des réglementations fiscales et des exigences de conformité, et veiller à ce que toutes les pratiques de paie et d'avantages sociaux soient conformes à ces réglementations.
Servir de principal point de contact pour les demandes d'avantages sociaux des employés.
Superviser l'administration des programmes d'avantages sociaux des employés, y compris l'assurance maladie, les régimes de retraite, les politiques de congés et autres offres d'avantages.
Assurer la transmission précise et en temps voulu des données de paie aux parties prenantes internes (PDG, directeur financier, vice-président des RH, directeur de la comptabilité d'entreprise, etc.) et aux organismes externes, le cas échéant.
Gérer la résolution des divergences de paie, des problèmes ou des demandes des employés liées à la rémunération, aux impôts, aux déductions et aux avantages sociaux en collaboration avec un membre de l'équipe des ressources humaines (par exemple : fournir des réponses aux employés internes concernant les profils et les demandes de rémunération).
Collaborer avec le service financier pour assurer un rapport financier précis et une réconciliation des données de paie (par exemple : déductions de paie, réclamations fiscales, etc.).
Participer à l'élaboration et à la mise en œuvre de nouvelles politiques et procédures de paie et d'avantages sociaux pour accroître l'efficacité du processus de paie.
Aider à la préparation des projections budgétaires annuelles pour les dépenses de paie et d'avantages sociaux ainsi que pour la campagne annuelle d'examen de la rémunération totale.
Préparer et distribuer les communications liées à la paie, y compris les bulletins de paie, les formulaires fiscaux et les documents d'inscription aux avantages.
Effectuer des audits réguliers des données de paie pour garantir l'exactitude et l'intégrité des données, et aider à la mise à jour des informations sur les employés.
Assurer la conformité avec les étapes de fin d'emploi, y compris la transmission électronique des dossiers d'emploi.
Exigences en matière de connaissances et de compétences
Baccalauréat en comptabilité, finance, ressources humaines ou autre domaine connexe.
Expérience avérée en matière de paie et d'avantages sociaux. • Connaissance approfondie des lois, réglementations et meilleures pratiques en matière de paie.
Expérience de travail avec des conventions collectives. • Membre de l'Association canadienne de la paie, un atout.
Connaissance de la paie à travers ADP WorkforceNow, un atout. • Attention aux détails, précision et capacité à traiter des informations confidentielles.
Solides compétences analytiques et de résolution de problèmes pour identifier et résoudre des problèmes de paie et d'avantages sociaux.
Excellentes compétences en organisation avec la capacité de prioriser les tâches et de respecter les délais.
Compétences de communication et interpersonnelles pour interagir efficacement avec les employés et les parties prenantes internes.
Capacité à communiquer en français, un atout.
Avantages
Environnement de travail hybride.
Opportunité d'avancement et d'élargissement des responsabilités en fonction des intérêts.
Formation individuelle et développement de carrière.
Carrière enrichissante au sein d'une entreprise en croissance.
Assurance de groupe.
Pourquoi travailler avec nous ?
Vous aurez la possibilité de travailler dans une culture d'entreprise saine et une industrie dynamique axée sur la réduction de l'empreinte carbone de la mobilité grâce au changement modal.
Entreprise en forte croissance offrant de nombreuses opportunités de carrière et des défis passionnants pour apprendre et progresser.
Équipe vraiment diversifiée qui valorise les opinions et les expériences de nos employés.
Nous nous engageons à fournir des aménagements pour les personnes handicapées tout au long du processus de recrutement. Des aménagements sont disponibles sur demande du candidat interne ou externe. Si vous avez besoin d'un aménagement en raison d'un handicap pour un entretien, veuillez-nous en informer directement afin de prendre les dispositions appropriées lorsque vous serez contacté pour un entretien.
---

As a leading operator and global integrator of mobility, we give passengers the freedom to move whenever and however they choose. We are proud to provide 11 million passengers trips every day, in 20 countries, with efficient, easy to use and environmentally friendly transportation services that connect people and communities. Our approach is rooted in long-term partnerships with public authorities and businesses, and in the relentless pursuit of the safest, best quality and most innovative mobility solutions. Passionate, committed, efficient and partners, our 83,000 employees live in a world where mobility allows us to go further.
Position overview
The role can be based out of Calgary (Alberta) or Brossard (Quebec). Reporting to the CFO, the Senior Payroll and Benefits Administrator, will oversee the payroll and benefits administration process for our organization. Expertise and attention to detail will be key to maintaining compliance with legal and company policies. The Payroll & Benefits Manager will work closely with cross-functional teams, including HR, to effectively manage payroll and benefits operations.
Primary Responsibilities
Payroll Processing
Collaborate with the third-party provider to ensure seamless payroll processing of our Western Division (2,500 employees) and corporate employees, including accurate calculation of wages, taxes, deductions, and benefits contributions.
Build a team of four experts consisting of technicians, analysts and administrators to support with third party processing.
Maintain a thorough understanding of relevant employment laws, tax regulations, and compliance requirements, and ensure all payroll and benefits practices are in accordance with these regulations.
Serve as primary point of contact for employee benefits inquiries.
Oversee the administration of employee benefits programs, including health insurance, retirement plans, leave policies, and other benefits offerings.
Ensure accurate and timely reporting of payroll data to internal stakeholders (CEO, CFO, HR SVP, Corporate Accounting Manager, etc.) and external agencies as required.
Manage the resolution of payroll discrepancies, issues, or employee inquiries related to compensation, taxes, deductions, and benefits in collaboration with a member of the Human Resources team (e.g.: provide responses to internal employees regarding profile and compensation inquiries).
Collaborate with the Finance department to ensure accurate financial reporting and reconciliation of payroll data (e.g.: payroll deductions, tax claims, etc.)
Participate in the development and implementation of new payroll and benefits policies and procedures to increase the efficiency of the payroll process.
Assist in the preparation of annual budgetary projections for payroll and benefits expenses as well as the annual total compensation review campaign.
Prepare and distribute payroll-related communications, including pay stubs, tax forms, and benefit enrollment materials.
Conduct regular audits of payroll data to ensure accuracy and data integrity and support in updating employee information.
Ensure compliance with end of employment milestones, including electronic transmission of employment records.
Knowledge & Skill Requirements
Bachelor's degree in accounting, finance or human resources or other related field.
Proven experience in payroll and benefits.
In-depth knowledge of payroll laws, regulations, and best practices.
Experience working with collective agreements.
Member of the Canadian Payroll Association, an asset
Knowledge of payroll through ADP WorkforceNow, an asset
Attention to detail, accuracy, and ability to handle confidential information.
Strong analytical and problem-solving skills to identify and resolve payroll and benefits issues.
Strong organizational skills with the ability to prioritize tasks and meet deadlines.
Proficient communication and interpersonal skills to interact effectively with employees and internal stakeholders.
Ability to communicate in French is an asset.
Benefits
Hybrid work environment
Opportunity for advancement and increased job scope depending on interests
Individual training and career development
Rewarding career with a growing company
Group insurance
Why work for us ?
You get to work in a healthy corporate culture and dynamic industry focused on reducing the carbon footprint of mobility through modal shift.
High growth company with many career opportunities and exciting challenges to learn and grow from.
Truly diverse team that value the opinions and experiences of our employees.
  We are committed to providing accommodation for individuals with disabilities throughout the recruitment process. Accommodations are available upon request of the internal or external applicant. If you require an accommodation due to a disability for an interview, please notify us directly to make appropriate arrangements when contacted for an interview.
Remote status

Hybrid Remote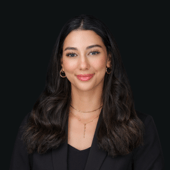 Contact
Reem Habiballa
Talent Acquisition Advisor – Accounting/Finance
Directeur(trice) principal(e) de la paie et des avantages sociaux - Brossard ou Calgary
Loading application form