Chef de projet référent Exploitabilité et Maintenabilité des Systèmes de transports
We usually respond within a day
 Raison d'être du poste :

En tant que Chef de projet référent Exploitabilité et Maintenabilité des Systèmes de transport vous allez accompagner le développement pour le domaine d'expertise de « l'exploitabilité et la maintenabilité des systèmes de transports » dont vous serez le pilote. Vous assisterez le Directeur Canada pour la construction et la mise en œuvre de la stratégie de développement de l'entreprise au Canada dans ce domaine d'expertise au niveau technique et commercial. Vous interviendrez auprès des Autorités Organisatrices et des Opérateurs de Mobilité dans différentes missions de pilotage d'études stratégiques, de mise en œuvre de systèmes de transports ou encore d'assistance technique et d'expertise d'exploitabilité et de maintenabilité de ceux-ci. Vous mettrez votre expertise et votre maîtrise opérationnelle du domaine au service des besoins des clients, dans un souci de performance technique, servicielle et opérationnelle. Vous participerez activement à la capitalisation ou au développement d'outils, méthodes et bases de données en lien étroit avec la Direction Métier Systèmes Maintenance et Exploitation.
Nature et Étendue des Missions et Activités :
Dans le cadre du pilotage direct de projets et de la réalisation de missions d'expertise ou d'offres commerciales, vous apporterez votre connaissance des systèmes matériels roulants, d'information transports (billettique, SAE, SIV, SLT, GTC) ou autres (courants forts, vidéosurveillance, interphonie, sécurité incendie, GTB, etc.) équipant un réseau de transport (ferroviaire, métro, tramway ou bus) ainsi que des équipements et infrastructures nécessaires à leur maintenance, dont les dépôts, et des procédures d'opération et de maintenance associées. Vous apporterez aussi votre expertise de la conduite de projet à la fois sous les angles opérationnels, fonctionnels et techniques mais aussi sous celui de la conduite de changement auprès de nos clients.
Vous interviendrez sur différents projets au sein de nous en étroite collaboration avec la Direction Métier SME soit en pilotage direct en tant que chef de projet ou au sein d'une équipe constituée de manière récurrente ou ponctuelle.
Vous serez donc en charge sur ces missions de la conduite des études liées aux processus d'achat, aux processus d'exploitation et maintenance des différents systèmes, principes organisationnels, spécifications des équipements de maintenance eux-mêmes et des contraintes opérationnelles et réglementaires des ateliers de maintenance, etc.
A ce titre, vous aurez la charge de :
analyser les besoins du client,
réaliser les études du processus d'acquisition, de modification, de rénovation et de maintenance des systèmes de transport pour tout ou partie.
rédiger les spécifications fonctionnelles et techniques relatives au projet (acquisition ou modification) dont les exigences de performances et de sécurité des systèmes,
participer aux choix techniques des systèmes (rédaction de l'appel d'offres et analyse des offres),
piloter la supervision des études, validation de la conception, suivi de la fabrication, essais, gestion des processus FMDS, etc.
contrôler et valider les documents fonctionnels et techniques, la validation de la conception, la fabrication, le suivi des essais et de l'expédition et particulièrement la phase de préparation à la maintenance (analyse des plans de maintenance, organisation des procédures, etc.),
contrôler le respect des contraintes de maintenance mais aussi de sécurité et d'opération (donc processus FMDS),
piloter la réception et au commissionnement desdits systèmes afin d'en vérifier particulièrement la maintenabilité et les performances opérationnelles et FMDS,
réaliser des chiffrages sur les coûts d'opération et de maintenance,
piloter le processus de conduite du changement auprès des clients,
contribuer au dimensionnement des ressources et moyens nécessaires pour l'opération et la maintenance desdits systèmes,
contribuer à la rédaction des procédures d'opération et de maintenance desdits systèmes,
participer au diagnostic des procédures d'opération et de maintenance des systèmes de transport et rédiger des rapports d'expertise contenant recommandations et/ou conclusions,
participer au diagnostic des systèmes existants et rédiger des rapports d'expertise contenant recommandations et/ou conclusions,
piloter une équipe dans le cadre d'un projet ou d'une mission d'expertise,
apporter un support technique aux exploitants du groupe Transdev,
assurer une veille technique et commerciale sur les systèmes utilisés dans le domaine des transports publics,
participer à la capitalisation du savoir
animer ou participer aux groupes de partage et de capitalisation des connaissances.
Vous participerez au développement commercial par votre appui auprès du Directeur Canada pour la construction et la mise en œuvre de la stratégie de développement sur votre domaine d'expertise et par la prise en charge de réponses à appels d'offres au Canada ou à l'international pour tout ou partie des éléments suivants :
négociations avec les partenaires,
montage, rédaction et finalisation de l'offre,
auditions et négociations éventuelles.
Les projets pourront se tenir au Canada ou à l'international (Amérique du Nord, Europe, Amérique du Sud...). Des déplacements sont donc à prévoir.
Le poste est basé à Montréal.
Connaissances et compétences associées au poste/expérience :
Expérience professionnelle : 10 à 15 années d'expérience dans la conduite de projets dans tout ou partie des différents des domaines attendus d'expertises, vous bénéficiez de solides connaissances du monde du transport de voyageurs et de la mobilité durable et vous avez une forte légitimité technique dans le domaine des systèmes de transports et des enjeux d'exploitabilité et de maintenabilité.
Savoirs : connaissance des systèmes de transport ; maîtrise des techniques, des procédures et de l'environnement social de l'opération et de la maintenance d'un réseau de transport collectif ; connaissance des enjeux et des processus de pilotage de démarche FMDS, management de projet ; connaissance des procédures de marchés publics et industriels et leur vocabulaire spécifique ...
Savoir-être : ouverture d'esprit et curiosité ; appétence pour le développement et les nouveaux défis, capacités d'analyse et de synthèse ; capacités rédactionnelles, d'écoute et d'argumentation ; autonomie ; aptitudes relationnelles ; capacité de travail en équipe ou en réseau ; excellente communication ; adaptabilité aux contextes professionnels variés, réelle expérience et réel intérêt pour la mobilité et les transports en commun et l'intérêt général, etc.
Certifications / Habilitations / Diplômes nécessites par le poste :
Formation : Ingénieur niveau Maîtrise (Master's degree) ou équivalent.
Appartenance à l'ordre des ingénieurs du Québec attendue
Langues :
Français et Anglais courant
Toute autre langue est un plus
---
Role purpose:

As Referent Project Manager Operability and Maintainability of Transport Systems you will support the development in Canada for the field of expertise of «the operability and maintainability of transport systems» of which you will be the pilot. You will assist the Director in the construction and implementation of the company's development strategy in Canada in this area of technical and commercial expertise. You will be involved with Mobility Authorities and Mobility Operators in various tasks, including overseeing strategic studies, implementing transportation systems, and providing technical assistance and expertise in the operability and maintainability of these systems. You will leverage your expertise and operational mastery in the field to meet the needs of clients, focusing on technical, service, and operational performance.
You will actively contribute to the accumulation or development of tools, methods, and databases closely linked to the Maintenance and Operation Systems Business Unit.
Nature and Scope of Duties and Activities:

As part of direct project management and the execution of expertise missions or commercial proposals, you will bring your knowledge of rolling stock systems, transportation information (ticketing, AVL, ITS, passenger information, building management) or others (power systems, video surveillance, intercom, fire safety, BMS, etc.) that equip a transportation network (railway, metro, tramway, or bus), as well as the equipment and infrastructure necessary for their maintenance, including depots, and associated operation and maintenance procedures. You will also contribute your project management expertise from operational, functional, and technical perspectives, as well as change management skills when engaging with our clients.
You will participate in various projects, closely collaborating with the SME Business Unit. This can involve direct project management as a project manager or as part of a recurring or ad-hoc team. Your responsibilities will encompass conducting studies related to procurement processes, operation and maintenance processes for different systems, organizational principles, specifications for maintenance equipment, as well as operational and regulatory constraints within maintenance workshops, and more.
In this role, you will be responsible for:
Analyzing client needs,
Conducting studies on the acquisition, modification, renovation, and maintenance processes of transportation systems, in whole or in part.
Drafting functional and technical specifications for the project (acquisition or modification), including performance and safety requirements for systems (RAMS process).
Participating in technical system selection (preparing tender documents and analyzing bids).
Overseeing study supervision, design validation, production monitoring, testing, RAMS process management, etc.
Monitoring and validating functional and technical documents, design validation, production, test and shipping tracking, particularly in the maintenance preparation phase (maintenance plan analysis, procedure organization, etc.).
Ensuring compliance with maintenance, safety, and operational constraints (RAMS issues).
Overseeing the reception and commissioning of these systems, with a focus on maintainability and performance verification.
Estimating operating and maintenance costs.
Managing the change management process with clients.
Contributing to resource and means dimensioning necessary for the operation and maintenance of these systems.
Contributing to the drafting of operation and maintenance procedures for these systems.
Participating in the diagnosis of operation and maintenance procedures for transportation systems and writing expert reports containing recommendations and/or conclusions.
Participating in the diagnosis of existing systems and writing expert reports containing recommendations and/or conclusions.
Managing a team within the scope of a project or expertise mission.
Providing technical support to Transdev Group operators.
Conducting technical and commercial surveillance of systems used in the public transportation sector.
Contributing to the knowledge capitalization
Leading or participating in knowledge-sharing and capitalization groups.
You will actively contribute to the commercial development by supporting the Director for the construction and implementation of the development strategy in your area of expertise and by taking charge of responding to calls for tender in Canada or internationally, encompassing some or all of the following elements:
Formation of consortia,
Negotiations with partners,
Compilation, drafting, and finalization of proposals,
Possible hearings and negotiations.
Projects may be situated in Canada or on the international stage (North America, Europe, South America, etc.). Therefore, travel will be required.
The position is based at the headquarters in Montreal.
Knowledge and Skills Associated with the Position / Experience:
Professional Experience: 10 to 15 years of experience in project management, encompassing some or all of the various expected areas of expertise. You possess strong knowledge of passenger transportation and sustainable mobility and hold significant technical authority in the field of transportation systems, operability, and maintainability challenges.
Knowledge: Proficiency in transportation systems; mastery of techniques, procedures, and the social environment related to the operation and maintenance of a public transportation network; project management; understanding of public and industrial procurement processes and their specific terminology.
Soft Skills: You exhibit an open-minded and curious attitude and appetence for development and new challenges, along with strong analytical and synthesis abilities. Your writing, listening, and argumentation skills are commendable. You work autonomously, possess excellent interpersonal skills, can function well within teams or networks, and communicate exceptionally. You adapt effectively to diverse professional contexts, bringing genuine experience and a sincere interest in mobility, public transportation, and the common good, among other qualities.
Certifications / Credentials / Diplomas required for this position:
Education: Master's degree in engineering or equivalent.
Membership of the "Ordre des ingénieurs du Québec" expected
Languages:
Fluent in French and English.
Proficiency in any additional language is a plus.
Remote status

Hybrid Remote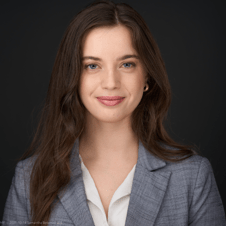 Contact
Clara D'Alessandro
Conseillère principale en acquisition de talents / Senior Talent Acquisition Advisor – HR
Chef de projet référent Exploitabilité et Maintenabilité des Systèmes de transports
Loading application form