Électromécanicien(ne)
We usually respond within a day
Nous recherchons un(e) électromécanicien(e) pour assurer la performance optimale des machines de production alimentaire. Le candidat idéal aura une expérience pratique dans le dépannage, la réparation et l'entretien d'équipements électromécaniques industriels. Votre rôle est crucial pour prévenir les temps d'arrêt, maintenir l'efficacité du processus de production et faire respecter les normes de sécurité au sein de notre établissement.
Principales responsabilités :
Effectuer l'entretien courant de divers équipements électromécaniques utilisés dans la production alimentaire, y compris les systèmes de convoyage, les machines d'emballage et les équipements de transformation des aliments.
Identifier et diagnostiquer les problèmes liés aux machines, aux systèmes électriques et aux composants mécaniques, et effectuer les réparations en temps voulu.
Effectuer des réparations efficaces sur les équipements électromécaniques, par exemple en remplaçant les composants défectueux, en ajustant les réglages et en garantissant le bon fonctionnement.
Veiller à ce que tous les équipements soient maintenus en conformité avec les réglementations et les normes de sécurité, et répondre rapidement aux préoccupations en matière de sécurité.
Collaborer avec les autres membres de l'équipe de maintenance et de production afin d'optimiser les performances de l'équipement et de contribuer au bon déroulement du processus de production.
Compétences et qualifications :
Diplôme d'études secondaires ou équivalent.
Expérience confirmée en maintenance industrielle, de préférence dans un environnement de production alimentaire ou de fabrication similaire.
Solide connaissance des systèmes électromécaniques, y compris des composants électriques et mécaniques.
Maîtrise de l'utilisation de divers outils manuels, d'équipements de diagnostic et d'outils électriques.
Une bonne connaissance des automates programmables est un atout.
Expérience de la GMAO (système informatisé de gestion de la maintenance) pour la programmation et le suivi de la maintenance.
Connaissance des principes HACCP (analyse des risques et maîtrise des points critiques) dans un environnement de production alimentaire.
Solides compétences en matière de résolution de problèmes et capacité à travailler sous pression.
Excellentes aptitudes à la communication pour un travail d'équipe efficace.
Engagement en faveur de la sécurité et respect des protocoles de sécurité.
Capacité à travailler de manière indépendante et au sein d'une équipe.
Volonté de travailler selon un horaire flexible et de répondre aux demandes d'entretien d'urgence
Horaires de travail : Du lundi au jeudi de 7h00 à 18h00, avec des heures supplémentaires le vendredi si nécessaire.

---
We are seeking an Electromechanic to ensure the optimal performance of food production machinery. The ideal candidate will have hands-on experience in troubleshooting, repairing, and maintaining industrial electromechanical equipment. Your role is crucial in preventing downtime, maintaining efficiency in the production process, and upholding safety standards within our facility.
Key Responsibilities:
Perform routine maintenance on various electromechanical equipment used in food production, including conveyor systems, packaging machines, and food processing equipment.
Identify and diagnose issues with machinery, electrical systems, and mechanical components, and implement timely repairs.
Execute effective repairs on electromechanical equipment, such as replacing faulty components, adjusting settings, and ensuring proper functionality.
Ensure all equipment is maintained in compliance with safety regulations and standards, promptly addressing safety concerns.
Collaborate with other maintenance and production team members to optimize equipment performance and contribute to a smoothly running production process.
Skills and Qualifications:
High school diploma or equivalent.
Proven experience in industrial maintenance, preferably in a food production or similar manufacturing environment.
Strong knowledge of electromechanical systems, including electrical and mechanical components.
Proficiency in using various hand tools, diagnostic equipment, and power tools.
Familiarity with PLCs (Programmable Logic Controllers) is a plus.
Experience with CMMS (Computerized Maintenance Management System) for maintenance scheduling and tracking.
Knowledge of HACCP (Hazard Analysis and Critical Control Points) principles in a food production environment.
Strong problem-solving skills and the ability to work under pressure.
Excellent communication skills for effective teamwork.
Commitment to safety and adherence to safety protocols.
Ability to work independently and as part of a team.
Willingness to work flexible hours and respond to emergency maintenance requests.
Working Hours: Monday to Thursday from 7:00 AM to 6:00 PM, with overtime on Fridays when required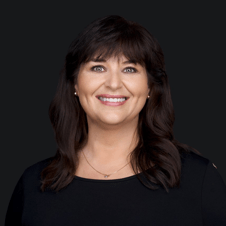 Contact
Mandy Danko
Conseillère principale en acquisition de talents / Senior Talent Acquisition Advisor – HR