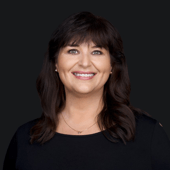 Mandy Danko
Conseillère principale en acquisition de talents / Senior Talent Acquisition Advisor – HR
Mandy est une professionnelle de l'acquisition de talents chevronnée qui a dirigé une équipe de recruteurs, tout en étant responsable de la planification et de la mise en œuvre de cycles complets de recrutement. Avant de découvrir sa passion pour l'acquisition de talents, Mandy a fait un passage dans l'immobilier, suivie d'une carrière dans l'industrie du transport aérien. Elle a dirigé une équipe de plus de 20 employés et comprend l'importance de l'image de marque de l'employeur. Coach dans l'âme, Mandy est reconnue comme une consultante de confiance auprès des gestionnaires d'embauche, assurant une communication ouverte et transparente avec les clients et les candidats. Elle est passionnée par l'aide à la création d'équipes hautement performantes et de partenariats à long terme. Mandy parle couramment cinq langues. Elle est également passionnée par le concept de redonner au suivant, en particulier pour les causes relatives aux enfants et aux femmes en difficulté.
Envoyer un courriel à Mandy : mandy@integriaconsulting.com

Mandy is an experienced talent acquisition professional who has led a team of recruiters, while being responsible for planning and delivering full-cycle recruitment processes. Before discovering her passion for talent acquisition, Mandy had a jaunt in real estate, followed by a career in the airline industry. She has led a team of over 20 employees and understands the importance of employer branding. A coach at heart, Mandy is recognized as a trusted consultant to hiring managers, ensuring open communication and transparency with clients and candidates. She is passionate about helping build high-performing teams and long-term partnerships. Mandy is fluent in five languages. She is also passionate about giving back, especially to causes relating to children and women in difficulty.
Send Mandy an E-mail: mandy@integriaconsulting.com