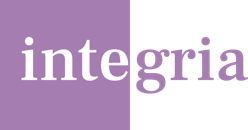 Ralph Ramia
Conseiller principal en acquisition de talents / Senior Talent Acquisition Advisor – HR
Habitué à recruter dans une variété d'industries et de rôles, Ralph est un professionnel expérimenté de l'acquisition de talents. Il possède une grande habileté pour identifier et mobiliser les talents et créer des relations avec les candidats et les clients. Diplômé de l'Université Notre-Dame, Ralph a obtenu un baccalauréat en administration des affaires avec une spécialisation en marketing. Il a travaillé dans le domaine du recrutement au Canada et au Liban, où il a également contribué à structurer les processus de recrutement. Ralph parle couramment 3 langues et apporte une touche bienveillante, transparente et professionnelle au recrutement.
Ralph est passionné par le travail et la collaboration avec les nouveaux arrivants pour les aider à trouver leur prochaine opportunité de carrière à long terme.
Il est fier d'apporter une touche bienveillante, transparente et professionnelle à la dotation en personnel.
Envoyer un courriel à Ralph : ralph@integriaconsulting.com

Accustomed to recruiting across a variety of industries and roles, Ralph is an experienced talent acquisition professional. He is adept at identifying and engaging talent and building relationships with candidates and clients alike. A graduate of Notre Dame University, Ralph earned a Bachelors in Business Administration with a specialization in Marketing. He has worked in recruitment both in Canada and Lebanon where he was also involved in building structure within the recruitment process. Ralph is fluent in 3 languages and brings a caring, transparent, and professional touch to recruitment.
Ralph is passionate about working and collaborating with new arrivals to help them in their search for their next long-term career opportunity.
He prides himself in bringing a caring, transparent, and professional touch to staffing.
E-mail: ralph@integriaconsulting.com